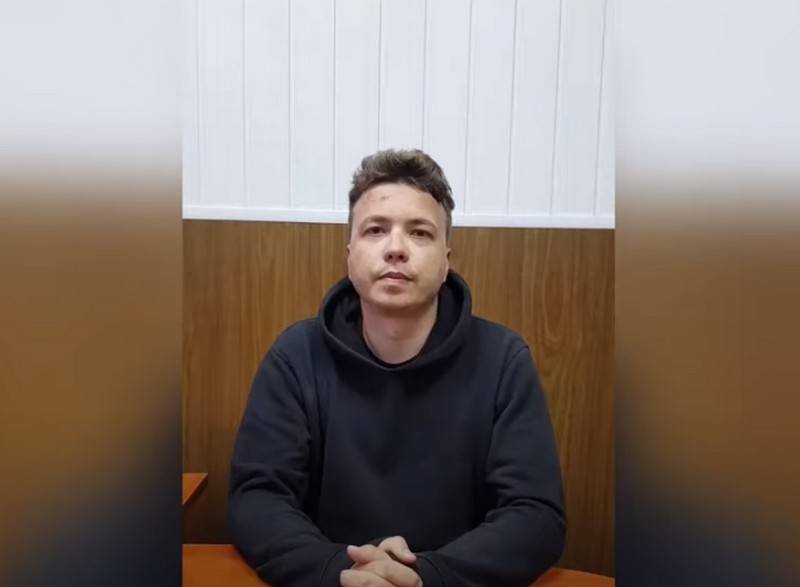 A new criminal case was opened against the Belarusian opposition blogger and creator of the Nexta Telegram channel recognized in Belarus as extremist, Roman Protasevich, though not in Minsk, but in Lugansk. This was reported by the press service of the LPR Prosecutor General's Office.
The LPR General Prosecutor's Office accuses Protasevich of participating in hostilities against the republic as part of the nationalist Azov battalion (an extremist organization banned in the Russian Federation), recognized as terrorist in the LPR and banned on the territory of the republic. On this fact, a criminal case was initiated against the Belarusian oppositionist under part 2 of article 244, parts 1, 2 of article 439, article 440 of the Criminal Code of the LPR.
(...) a criminal case has been initiated against a citizen of the Republic of Belarus Protasevich Roman Dmitrievich (...) on the fact of participation in the activities of an organization that (...) is recognized as terrorist, the use of means and methods prohibited by international treaties in an armed conflict,
weapons
mass destruction prohibited by international treaties and committing genocide
- said in the message of the prosecutor's office.
Protasevich voluntarily joined Azov in the summer of 2014 and fought against the LPR until the winter of 2015. Moreover, he was not an ordinary soldier, but the deputy commander of the 2nd shock assault company for communications.
The participation of Protasevich in hostilities as part of the Azov battalion was confirmed by the Belarusian KGB. Also, the founder of the Azov battalion, Ukrainian nationalist Andrei Biletsky, previously spoke about the participation of the Belarusian opposition in hostilities.