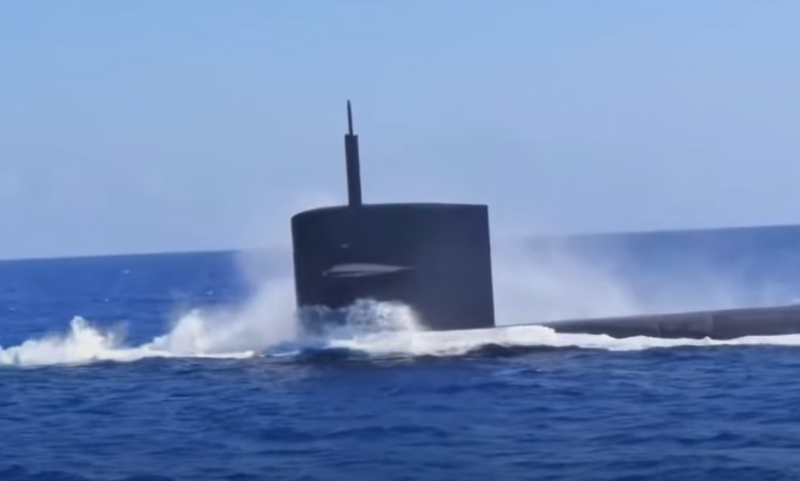 The US Navy intends to soon get into service with a new multipurpose nuclear submarine, which in the future will replace the Virginia class submarines (SSN), which are currently in service.
According to Naval News, citing a report from the Congressional Research Service, the US Navy has already received funds to develop a new multipurpose nuclear submarine, designated SSN (X). So far, little is known about the new nuclear submarine, more and more assumptions. According to the publication, three design options for the new submarine are currently being studied.
In the first version, the new nuclear submarine will be created on the basis of Virginia class submarines, in the second - on the basis of the new generation strategic nuclear submarines of the Columbia class, and in the third - a completely new version. It is absolutely certain that the SSN (X) will be wider than the Virginia-class nuclear submarine and will approach strategic submarines in size, and its advantage will be high speed and increased stealth. According to assumptions, the new submarine may receive more modern equipment and the latest
weapon
including laser.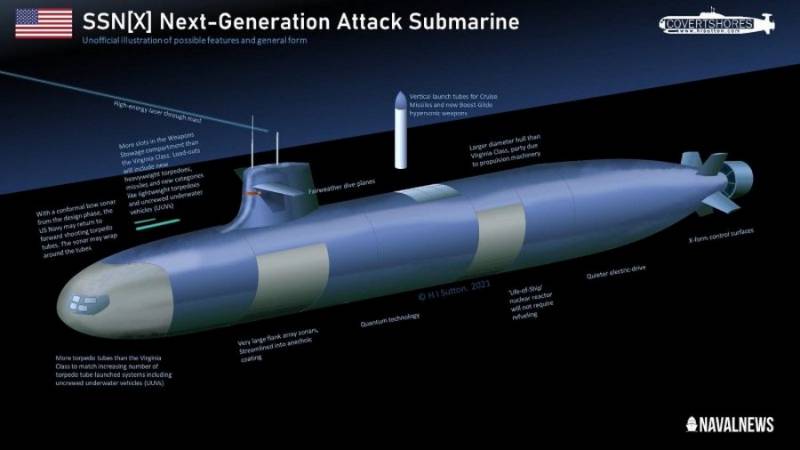 According to the US Navy, the first multipurpose submarine of the new project is planned to be purchased in 2031, simultaneously with another Virginia. In 2032 and 2033 fiscal years, the last four Virginias will be purchased, and from 2034, it is planned to purchase two new nuclear submarines annually, in order to increase the number of multipurpose submarines in the US by 2048.
fleet
to 66.
The estimated cost of one nuclear submarine of the new project is $ 5,8 billion (in 2021 prices).