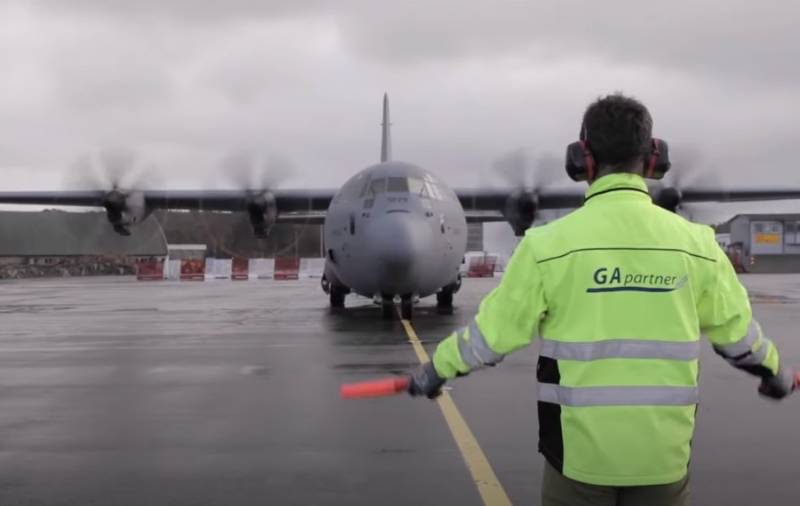 Norway has signed a new treaty with the United States, according to which the Americans will deploy their military contingent in the country. The United States will behave "at home" in Norway, as the agreement gives the United States exclusive conditions, argues the author of the article for the Norwegian newspaper Aftenposten.
Norway and the United States have signed a new agreement on military cooperation. Moreover, this is not an agreement within NATO, but an agreement between the two countries, writes Sveinung Berg Bentzred. This treaty gives Americans exclusive rights, which allows them to behave freely on Norwegian territory, as if they had "come to their home."
"They will be accommodated in our bases as if they were at home," they write in Norway.
As part of the signed agreements, the United States obtains the right to: freely deploy at Norwegian military bases, building its military facilities there, to which the Norwegian military will not have access; import your own equipment into the country without checking and registering customs; military and civilians freely enter and leave the territory of Norway; the lack of control of Norwegian jurisdiction in the event of committing crimes even outside military bases.
Thus, the author writes, Americans will act in Norway as if they are in the United States, and not in a foreign country. They create their own mini-state on Norwegian territory. In return, they must respect and abide by Norwegian laws, not station nuclear
weapon
, landmines and cluster munitions.
What did Norway get for this? First, the Norwegian frigate will be allowed to join the US Navy and go along with the ships of the American
fleet
... Secondly, large investments are expected in the military structure of Norway and thirdly, the number of US-Norwegian exercises will increase.
The author did not forget to mention Russia, which will not at all like the placement of Americans nearby. Norway will become a springboard for US pressure on Russia, which in turn will make it a likely target for a strike by Moscow. In the event of a military conflict, the Americans can return to the United States, and Norway has nowhere to go. Time will tell whether the expectations of the Norwegian authorities from the treaty with the United States will come true, the author sums up.