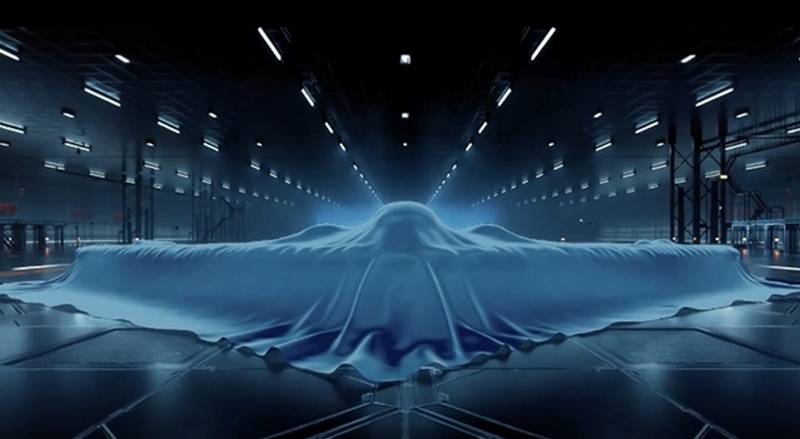 Screenshot from PLA video
In May of this year, the Chinese army published a video showing an unknown aircraft covered with an awning. Foreign media hastened to identify it as a new generation strategic bomber N-20.
Foreign reports about the PLA H-20 stealth bomber are incorrect [...] These images are just a figment of fantasy and have nothing to do with the H-20
- reacted to reports about the appearance of a new car in the Chinese edition of the Global Times, citing official sources.
As indicated, foreign media have long been using the H-20 theme to inflate the theory of the "Chinese threat", although one should not be surprised at the work in this direction: it is quite normal for the military to want to get into service with a new platform, including a strategic bomber.
Work on the creation of the Xian H-20 has been going on since the early 2000s. It is assumed that the new aircraft, which has a "flying wing" design, will have "stealth" characteristics due to a significant reduction in the radar signature. In the Russian Federation, a similar development is carried out within the framework of the PAK DA project. However, the Chinese program is significantly ahead of the Russian one: the prototype N-20 made its first flight, as announced, back in 2013.