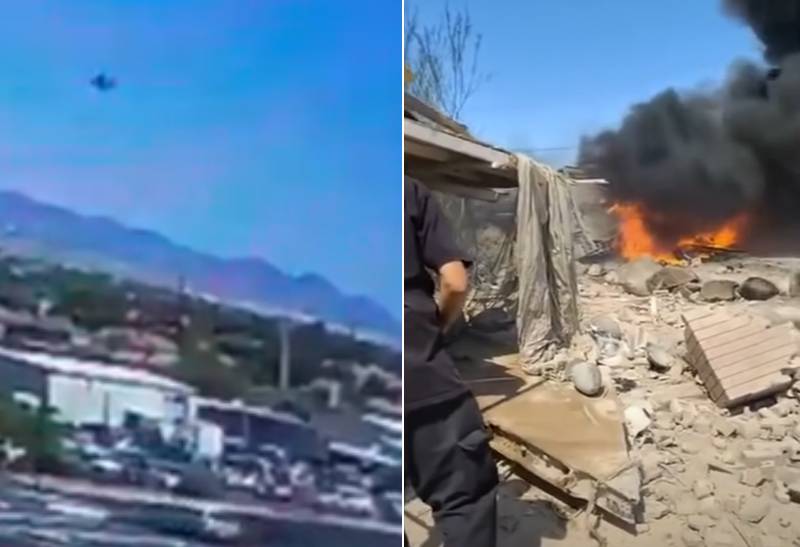 The information about the fall of the fighter at one of the US military bases was confirmed. According to the latest information, we are talking about a French-made Mirage F1 light fighter, which (fighter) was operated at the American Nellis base in Nevada. The aircraft was owned by the private company Draken International, which provides services for the United States Air Force. What specific services are we talking about?
The aforementioned company uses aircraft to simulate aerial combat as an adversary to the US Air Force. This is one of the training options for American pilots - in the air confrontation with one or another enemy using foreign-made aircraft or US-made aircraft, repainted under the so-called "aggressor".
The plane crashed near Las Vegas. The pilot was killed. The company's management says that an investigation has begun into the causes of the crash of the fighter. From a statement by the company's press service:
We are working with federal, local and investigative authorities to determine what led to this tragic accident.
At the same time, in the summaries of American sources it is said that during the flight, Mirage F1 imitated the enemy for the F-15 fighter of the US Air Force training squadron. What exactly happened in the air has not yet been reported, but there are speculations that the plane could be damaged during "contact" with the F-15. It is known that the plane crashed in a residential area, just a few meters from the house of a local resident. Her name is called - Maria Gonzalez. The name of the pilot of the plane, imitating the enemy of the US Air Force, is not officially announced.
Maria Gonzalez in an interview with local journalists:
I heard a loud sound. Then a thick smoke poured down, everything began to burn. It turned out that the plane had fallen. He fell very close to my house. It's very scary. There were cars, a trailer
No casualties were reported on the ground.
New video from a nearby business shows the moments leading up to the plane crash near Nellis AFB. You can see the plane drop from the sky and second later a plume of smoke @ 8NewsNow pic.twitter.com/zYoi9GSNW3

- Joe Moeller (@ joemoeller44) May 26, 2021