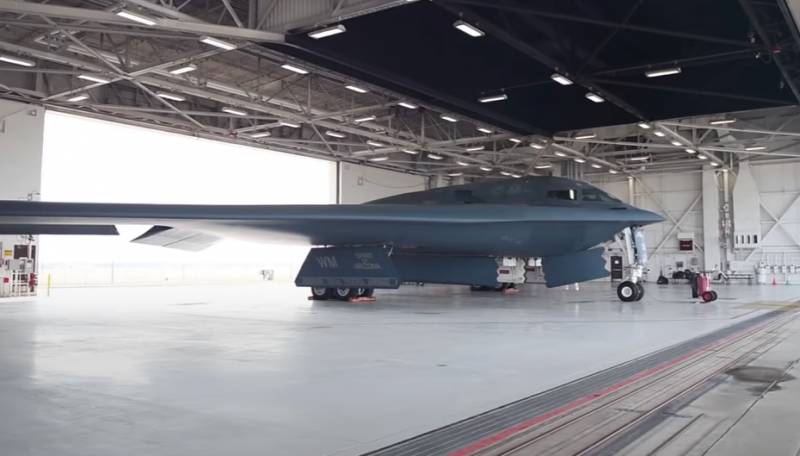 In the United States, they are making proposals and voicing their intentions for a new stage in the renewal of the country's air force. Air Force candidate Frank Kendall is pushing for the acquisition of a large number of B-21 Raider bombers. These are American promising strategic bombers with stealth function and the ability to use missiles and bombs with both nuclear and conventional warheads.
According to Frank Kendall, he is in favor of purchasing 145 of these strategic bombers for the US Air Force. This is an unprecedented number of strike combat aircraft of this type for the modern Air Force.
It was noted that this is several times (approximately 7 times) more than the quantitative composition of the B-2 Spirit bombers. According to official figures, the US Air Force is armed with 21 Spirit.
Frank Kendall:
The purchase of 145 B-21 bombers will renew the fleet of our strategic
aviation
and gradually replace the B-1B bombers.
It is worth noting that for the first time, the words about the possible acquisition of 145 B-21s for the US Air Force were heard at the hearings in Congress last (2020) year. Then they were spoken by the chief of staff of the US Air Force, David Goldfein.
Kendall called 145 strategic bombers "a reasonable number", noting that "this number corresponds to the ability to respond to various challenges."
The program for the development and creation of B-21 Raider bombers has already cost the United States about $ 55 billion. And if initially the cost of one such aircraft was estimated at $ 500-600 million, then today in the United States they call other figures: at least $ 750 million for one B-21. Thus, the purchase of 145 of these aircraft for the US Treasury will cost at least a hundred billion.