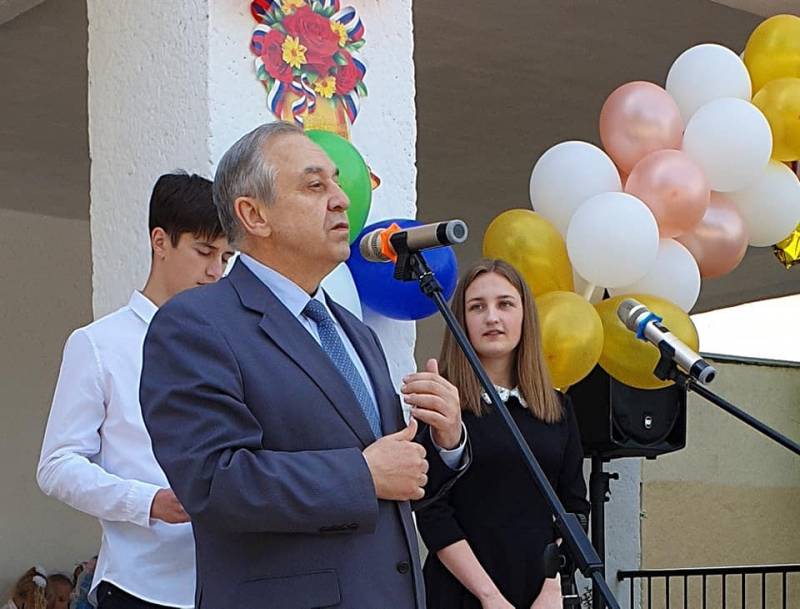 Russia proposes to the President of Belarus to solve the arisen problems with air transportation. Let us remind that Western countries recommended their airlines to stop air traffic with Belarus and transit through its airspace. Certain countries have decided to ban Belarusian airlines from operating flights to their airports. In such a situation, the air transportation system of the Republic of Belarus faces serious financial problems.
Against this background, it became known about the proposal coming from the Permanent Representative of the Republic of Crimea under the President of the Russian Federation, Deputy Chairman of the Council of Ministers of the Republic of Crimea Georgy Muradov. The proposal is addressed to the authorities of Belarus.
According to Muradov, Crimeans are sending another signal to Minsk - a signal that the Simferopol air harbor is open for Belarusian air carriers.
According to Georgy Muradov, this is a vector of strategic development and restoration of a single civilizational and economic space.
Muradov noted that there is a growing anti-Belarusian aggression from the West.
Muradov:
Resorts and health resorts of the peninsula are waiting for Belarusian tourists.
At the same time, the Permanent Representative of the Republic of Crimea under the President of Russia noted that representatives of the Belarusian community of Crimea pay attention to the fact that "those who declare the legal non-recognition of the Russian status of Crimea are questioning the territorial integrity of both Russia and the entire Union State".
Recall that Minsk does not yet de jure recognize Crimea and Sevastopol as the territory of Russia.
Georgy Muradov - to the authorities of Belarus:
Our peninsula shows (an example) to the fraternal peoples: it's time to return home and develop our common civilization. We say this to Belarus, Ukraine, and other countries of the post-Soviet space, if they are ready to sensibly assess their
historical
perspectives.
At the same time, experts note that today the pressure on Minsk today is such that Belarus cannot do without Russian support. It is indicated that the financial problems of the state Belarusian air carrier will have to be solved at the expense of funds allocated by the Russian Federation.