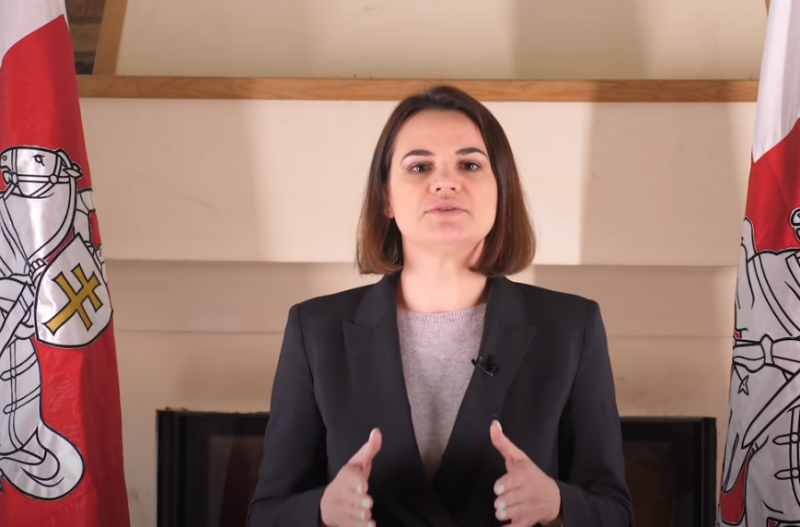 Former candidate for the Belarusian presidency, and now the "leader" of the Belarusian opposition Svetlana Tikhanovskaya threatened Belarus with a new wave of protests.
Tihanovskaya once again called Lukashenko "illegitimate" and announced a new wave of protests. According to her, the Belarusian opposition is preparing "an active phase of protests," but did not specify when it is planned to protest against the authorities of the republic.
Apparently, Tikhanovskaya and those behind her decided to take advantage of the situation that arose after the landing of the Ryanair airliner in Minsk and try to overthrow Lukashenka again. According to the oppositionist, protests against the authorities of the republic will receive international support. Thus, the opposition will try to take advantage of the situation with increasing pressure on Lukashenka.
Tikhanovskaya has already stated that the "regime" is on the verge of "complete isolation" and many countries, led by the US and the EU, are opposed to it.
(...) We must act - the window of opportunity is open. There is nothing more to wait - terror must be stopped once and for all. We begin to prepare for a new active pressure phase
- said Tikhanovskaya, adding that the opposition has decided to consolidate its forces to increase pressure on Lukashenka.
The opposition's plans include the growth of the "partisan movement" in Belarus, pulling security officials and officials over to its side, rehabilitation of protesters, and so on. etc.
In turn, President of Belarus Alexander Lukashenko said earlier that street protests in the republic "are no longer possible," as people "understood their essence."