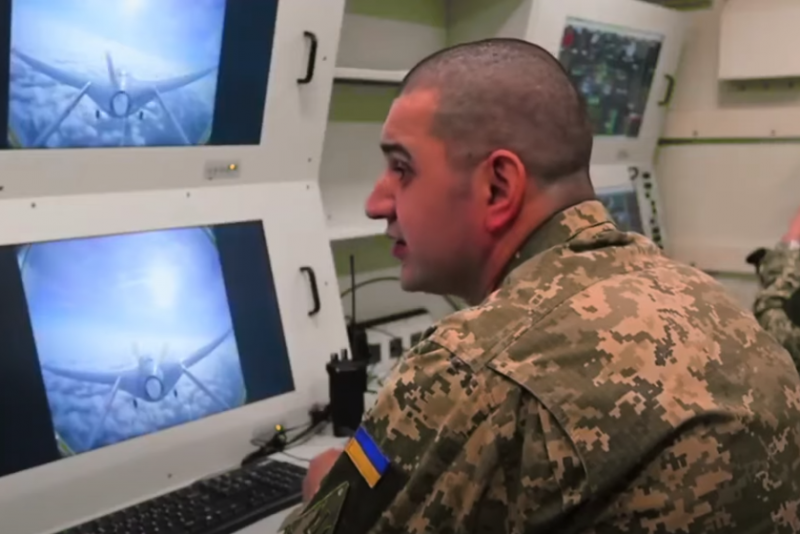 The Armed Forces of Ukraine are conducting regular exercises using Bayraktar TB2 attack drones. According to Ukrainian media, the drones operate in conjunction with ground troops.
Drone drills are taking place at a combined-arms training ground in the Rivne region. They are attended by units of the 30th separate mechanized brigade named after Prince Konstantin Ostrog and at least one Bayraktar TB2. It is reported that defensive and offensive actions are being practiced, and the drone appears to be providing air support to the Ukrainian military.
The Ministry of Defense of Ukraine emphasizes that this is not the first exercise with the use of shock drones. At the end of March this year, the Ukrainian Naval Forces (Ukrainian Naval Forces) conducted an exercise using Bayraktar TB2, during which UAV operators practiced maneuvering over the sea. The drones flew from the coast to the Tendrovskaya Spit island, which is located in the Black Sea. How many drones participated in the exercises, the military department of Ukraine did not report.
It is also stated that one Bayraktar TB2 was in the area of ​​the Donetsk region, but did not fly up to the contact line. He circled around Pavlograd, after which he went back to the area of ​​New Kakhovka.
Bayraktar TB2 delivery to Ukraine ended in 2019. In total, the Armed Forces received six drones, two (according to other sources - three) ground control stations and related equipment, including simulators. Also earlier, the Ukrainian side reported on the supply of ammunition (200 missiles) for drones in accordance with the agreement. In addition, the Naval Forces of Ukraine should receive Bayraktar TB2 drones with an increased flight range.
The Turkish Bayraktar TB2 UAV is an aircraft-type UAV. Wingspan - 12 m, length - 6,5 m. Maximum take-off weight - 650 kg, can carry two high-precision munitions MAM-L weighing 21,5 kg and two MAM-C weighing 7 kg, allowing to hit targets at ranges from 2 to 8 km. UAV flight duration - up to 24 hours, range in line of sight - up to 150 km.