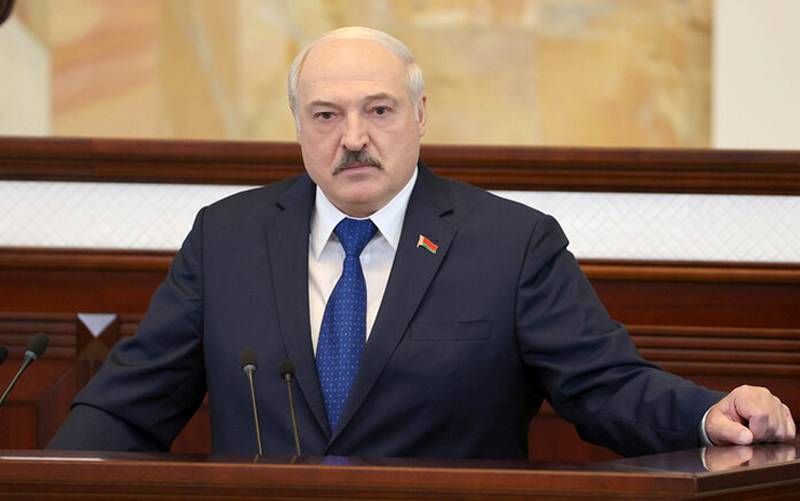 The President of Belarus commented on the incident with the forced landing of a Ryanair aircraft in Minsk.
We remind that earlier the Belarusian side published a part of the text transcript of the negotiations between the dispatcher and the crew of the airliner flying through the airspace of Belarus. The dispatcher said that a letter had been received, which contained information about the presence of an explosive device on board the aircraft. The pilot tried several times to clarify who exactly received such a letter. As a result, a decision was made about an unplanned landing, which took place in the capital of the Republic of Belarus. After this landing, as you know, the ex-editor-in-chief of the Nexta channel, Roman Protasevich, was detained. His companion, a 23-year-old Russian citizen, was also detained.
According to Alexander Lukashenko, the plane changed course, heading to the Minsk airport, being in the area of ​​the Belarusian nuclear power plant. According to the first person of the republic, "it is difficult even to imagine what could have happened if the safety systems of the nuclear power plant had been triggered by going into full combat readiness."
Lukashenko:
We could not do otherwise against the background of the number of messages about all kinds of mining that come from different IP-addresses, primarily from Poland.
According to the statement of the President of Belarus, the Belarusian authorities acted on the basis of international norms, protecting the lives of people.
Recall that earlier in the Republic of Belarus noted that in connection with reports of a possible finding of a bomb on board the Athens-Vilnius liner, a threat arose for the republic's nuclear energy. It was noted that terrorist groups in different countries of the world at different times have repeatedly announced possible attacks on nuclear power plants using hijacked aircraft. Previously, such threats were sent from unknown persons to the Belgian and French nuclear power plants, but, fortunately, were not implemented.