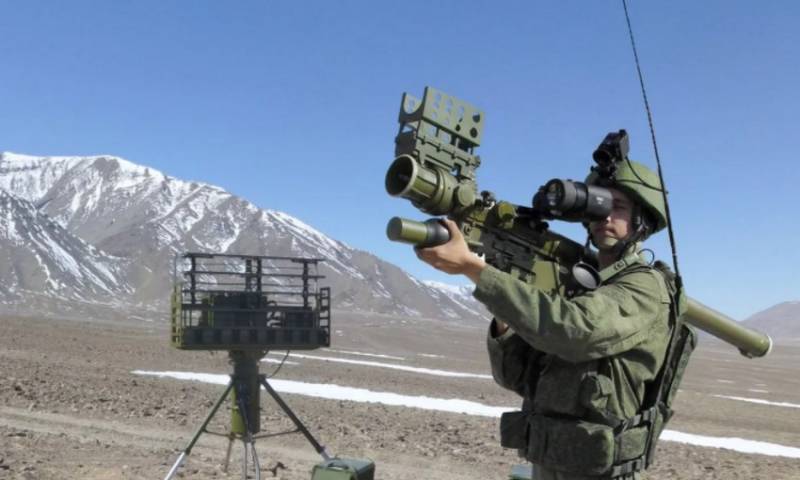 The Russian 201st military base in Tajikistan will receive the Verba portable anti-aircraft systems. The decision to supply MANPADS has already been made.
The Ministry of Defense has decided to strengthen the anti-aircraft component of the Russian military base in Tajikistan. To this end, the Russian military will receive the Verba MANPADS, one of the most modern portable anti-aircraft systems. The military department explains its decision by the need to combat low-flying planes and helicopters, as well as drones in the mountainous terrain, which Tajikistan abounds in.
The strengthening of the air defense of the military base is also associated with the withdrawal of the American military contingent from Afghanistan and the possible threat of a military conflict with the Taliban aspiring to power (the Taliban is a movement banned in Russia).
As they say
"News"
, citing the Ministry of Defense, recently, extremists have increasingly begun to use commercial and homemade drones in combat. It is to combat them that the Verba MANPADS will be supplied.
To intercept larger targets, the Russian military base is covered by the S-300PS air defense missile system, which was delivered from Russia in 2019 and is already on alert. The main task of the division is to cover the Russian military base from air attacks, as well as air defense of the Central Asian region of collective security, together with the air defense of Tajikistan.