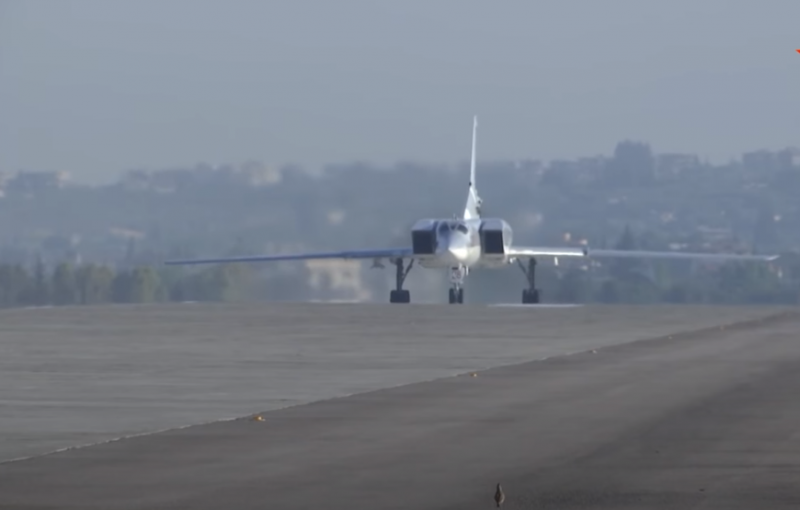 Russian long-range bombers Tu-22M3, deployed to the Khmeimim airbase in Syria, began flights over the Mediterranean Sea. This was reported by the press service of the Ministry of Defense.
According to the report, the Tu-22M3 made its first flights over the Mediterranean Sea. It is emphasized that the crews of the bombers have begun to conquer the airspace in the sea zone of this region in order to carry out missions in new geographic areas. The Ministry of Defense did not provide other details of the flights.
Three long-range Tu-22M3 bombers were deployed to Syria on Monday. According to the Ministry of Defense, this became possible after the reconstruction of the second runway of the air base. At present, Khmeimim can receive all types of aircraft, including heavy ones.
The temporary deployment of bombers in Syria has raised great concern in the West. In the Western press, various assumptions have been put forward about the tasks of the Tu-22M3 transferred to the Khmeimim airbase. This includes the possibility of striking terrorists, practicing the possibility of striking the Middle East and North Africa, and even tracking NATO aircraft carriers in the Mediterranean.
The Ministry of Defense does not comment on the fabrications of the Western media in any way, limiting itself to a statement that after completing the assigned tasks, the bombers will return to their places of deployment.
One question remains open - is it a one-time action or the Ministry of Defense will continue the transfer of Tu-22M3 to Syria to study the Mediterranean Sea region, not limiting itself to three aircraft.