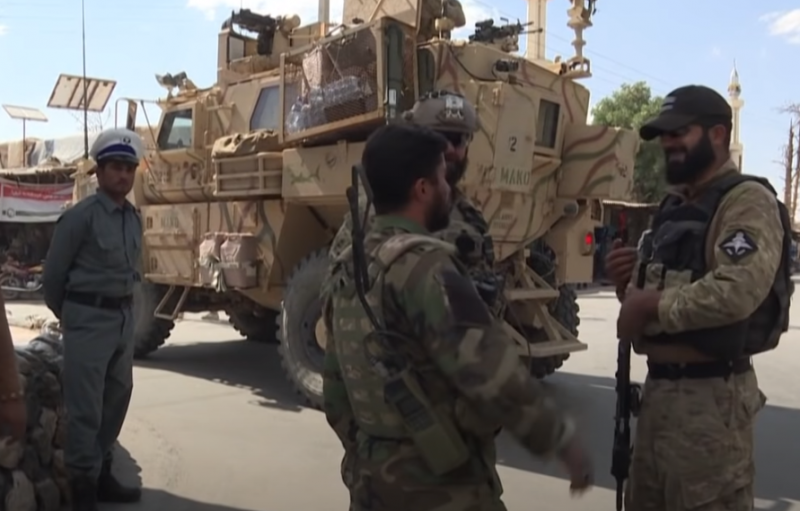 The United States will withdraw its military contingent from Afghanistan earlier than planned, but the Pentagon has not yet decided on the deployment of the withdrawn forces in nearby countries.
According to the New York Times, the US military and its allies intend to complete the withdrawal of troops from Afghanistan in July, and not in September, as previously planned. The reasons for this "quick" withdrawal are not named, but it is emphasized that the Pentagon has not yet decided on further actions to combat terrorist threats.
Until now, there are no plans to deploy American troops and allied forces in countries from whose territory it is possible to control the situation in Afghanistan. As you know, Uzbekistan and Tajikistan do not intend to place Americans on their territory, and nothing has been reported about other countries so far. True, there was information about the US negotiations with Pakistan, but some vague, apparently the parties did not agree. Moreover, Pakistan gravitates towards China, and that is the enemy of the United States.
At the same time, the United States does not stop giving "loud promises", declaring that it "will not leave" Afghanistan alone with the terrorists. As the Pentagon said, talks with Afghanistan's neighbors are "progressing" but will take "much longer." Washington promises not to leave the region completely.
Following the USA, they "reported" to NATO. As Secretary General Jens Stoltenberg said, the alliance remains committed to partnership with Afghanistan.