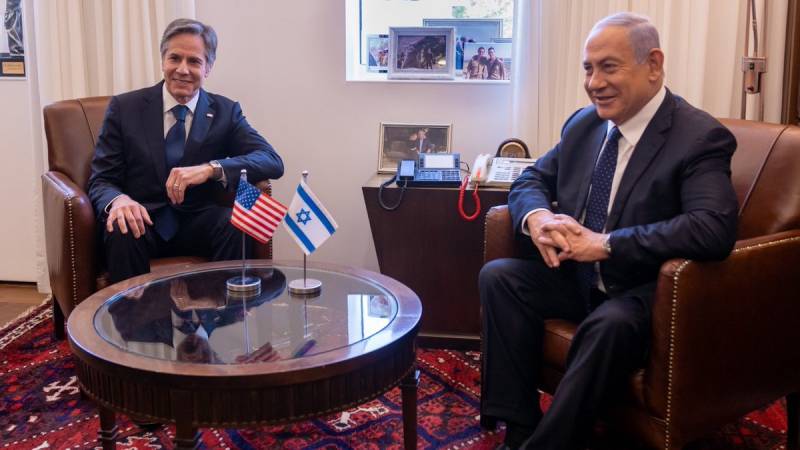 The Israeli press publishes some details of the visit of US Secretary of State Anthony Blinken to Israel. During his visit, Blinken met with a range of Israeli government officials, including Defense Minister Benny Gantz, Foreign Minister Gabi Ashkenazi and Prime Minister Benjamin Netanyahu. The main topic of the conversation concerned the issues of the recent active phase of the armed confrontation between Israel and Hamas, as well as the direct settlement of the Palestinian-Israeli conflict.
Israeli media write that the US Secretary of State, during negotiations with Netanyahu, announced Washington's intention to fully restore diplomatic contacts with Palestine, for which to resume the work of the American consulate in Jerusalem.
Recall that earlier the United States (Donald Trump's administration) moved its embassy to Jerusalem, which led to numerous protests by the Palestinians. At the same time, Trump reassigned the American Jerusalem consulate to the American embassy in Israel, which virtually nullified diplomatic contacts with the Palestinian Authority.
According to Blinken, the restoration of the work of the consulate responsible for contacts with Palestine will contribute to the normalization of relations both between the Palestinian Authority and the United States, and throughout the Middle East.
The Israeli press reports that the initiative of the Biden administration, which was voiced by Blinken, "caused a cold reaction from Prime Minister Netanyahu." At the same time, it is added that Israeli Defense Minister Benny Gantz and Foreign Minister Gabi Ashkenazi expressed support for the initiative to restore the work of the American consulate in Jerusalem.
In addition, it is reported that Blinken called on the Israeli side to make a number of concessions for the residents of the Gaza Strip, as well as to participate in the restoration of the areas of Gaza, which were bombed by the IDF.
After that, the US Secretary of State visited the city of Ramallah, where he met with the head of the Palestinian Authority Mahmoud Abbas.
He (represented by the Palestinian people) on behalf of the United States, he promised the allocation of financial assistance in the amount of $ 23 million.