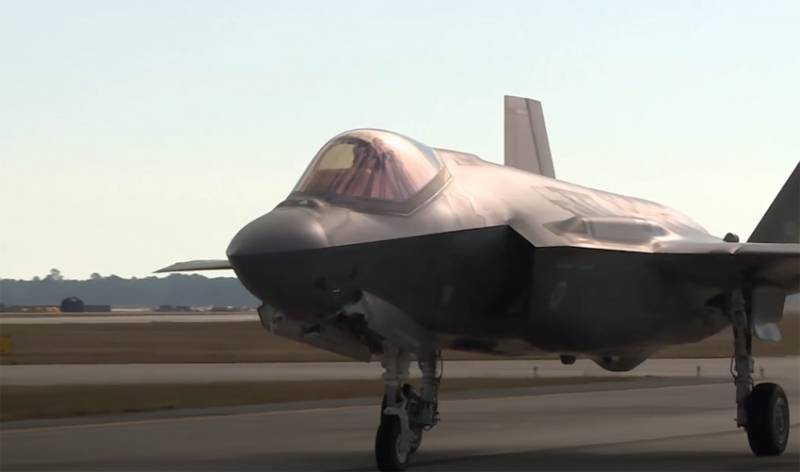 Information about the fate of the 5th generation F-35 fighters appeared in the American military-themed press. The first models of these combat aircraft are reported to be "costly concerns." In particular, it is said that difficulties continue to arise with the automated process of supplying components for timely maintenance. At the same time, these problems concern mainly the first F-35A, which appeared in service with the US Air Force.
In the material of the columnist Thomas Newdick, it is said that in the United States there are "more and more arguments in favor of getting rid of the first versions of the F-35A fighters."
Earlier it was reported that the American command is preparing to consider several options with these fighters, including the option with decommissioning and "cutting into metal". American experts, meanwhile, note that the first versions of the 5th generation F-35 fighters may be transferred "for operation by the allies." An interesting proposal, especially considering that the United States itself complains about the expensive maintenance of these (first) versions of the fifth generation aircraft.
US Press:
The first versions of the F-35A fighters may soon be decommissioned by the US Air Force and sent for scrap. They are the least efficient and the most expensive. It is also difficult for them to supply ammunition. Today, such fighters are most often used for pilot training.
Thomas Newdick in his material writes that, in general, the readiness of the F-35A has grown significantly in recent years, but, as noted with reference to the US high military command, "at an incredible cost."