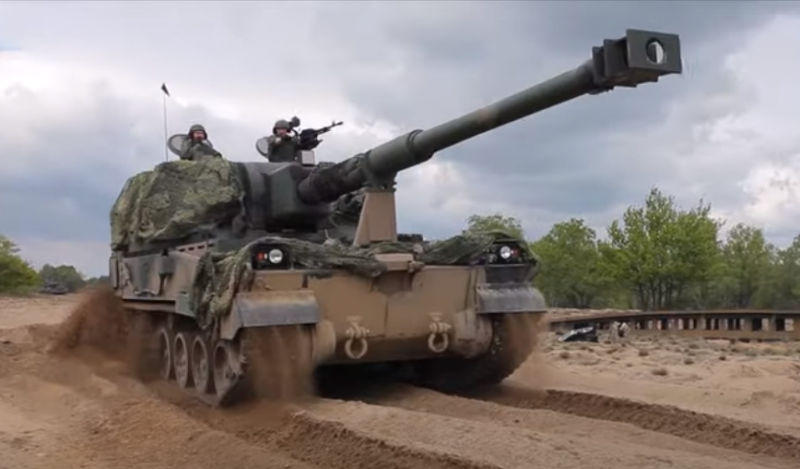 There is an opinion that Europe cannot defend itself without the United States, but this is absolutely not the case. As Stephen Walt argues in an article for the American publication Foreign Policy, the security of European countries, to a large extent, depends only on themselves.
There is an opinion that if the American military contingent is withdrawn from Europe, the European countries will be in danger. The only threat that can be real, the author writes, is a military clash with Russia, but even here Europe can do without the Americans.
According to Walt, the power of the European armies is quite enough to cope with Russia if it attacks, for example, the Baltic States. In favor of this, he cites the following arguments: the population of Europe is three times larger than in Russia, the average life expectancy in Europe is higher than in Russia, and the aggregate GDP of NATO countries is higher than that of Russia. All this together, as well as military spending, suggest that in the event of a military clash, Europe will independently cope with Russia.
Another argument in the "piggy bank" of anti-American policy, the author calls conventional weapons, which are produced in Europe. He is convinced that warplanes
Tanks
, surface ships and submarines with which European armies are armed are superior to Russian weapons, and the Russian army itself is a "pale shadow" of the Soviet, which was capable of deploying numerous divisions in the European direction.
At the same time, the author urges Europe not to relax and not rush to extremes. In his opinion, although Europe is capable of dealing with Russia on its own, there is no need to refuse help when it is offered. Walt advocates a gradual withdrawal of Americans from Europe.
Summing up, the author declares that Europe is not so helpless without the United States, but there is no need to break ties with the Americans. Europe must shoulder the main burden of maintaining peace in its region, while not diminishing the role of the United States in defending Western values ​​and democracy.