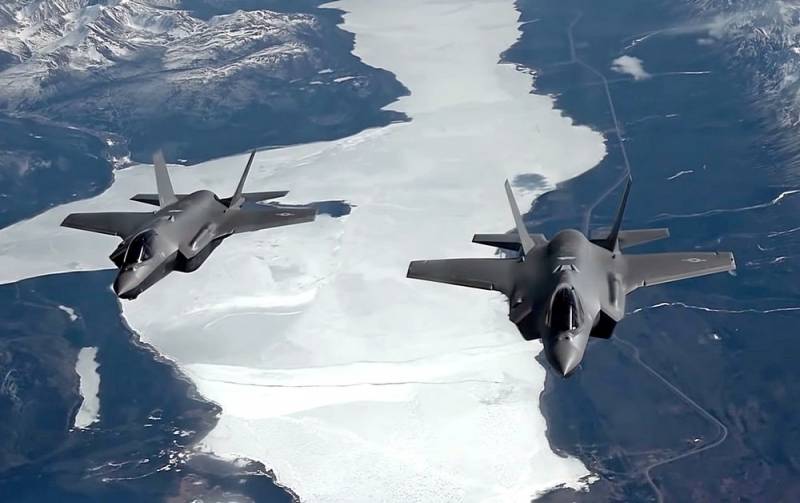 Russia has deployed a Sky-M radar capable of seeing the fifth-generation F-22 and F-35 American stealth aircraft. However, "to see" does not mean "to bring down", Mark Episkopos, the author of an article for the American magazine The National Interest, is sure of this.
Russian radar stations "Sky-M" pose a threat to aircraft created using stealth technology, according to the Russian military, who deployed this type of radar in western Russia and Crimea, the author writes. They are capable of detecting aircraft and missiles at ranges of up to thousands of kilometers at high and medium altitudes. However, "detect" and "destroy" are different concepts.
In theory, Episkopos writes, the Russian Sky-M radars are capable of detecting incoming stealth aircraft F-22 and F-35, but this is only the first stage in destroying the target. After the stealth plane is found, it must be escorted, aimed a missile at it, and only then destroyed. Those. to neutralize an F-35 or F-22, the enemy must create a whole chain. It is worth knocking out one link from it and the chain will fall apart.
In addition, the author emphasizes, F-35 fighters do not fly alone and the Sky-M radar can become a "great target" for a high-precision missile. At the same time, the Russians have created a deeply echeloned air defense system that is quite difficult to overcome.
Thus, the statement by the Russians that the Sky-M radar and similar radars "see" American stealth aircraft is true, but this is only the first stage. Whether the Russian air defense will be able to neutralize the F-22 or F-35 squadron is a completely different question, which depends on many factors, sums up Episkopos.