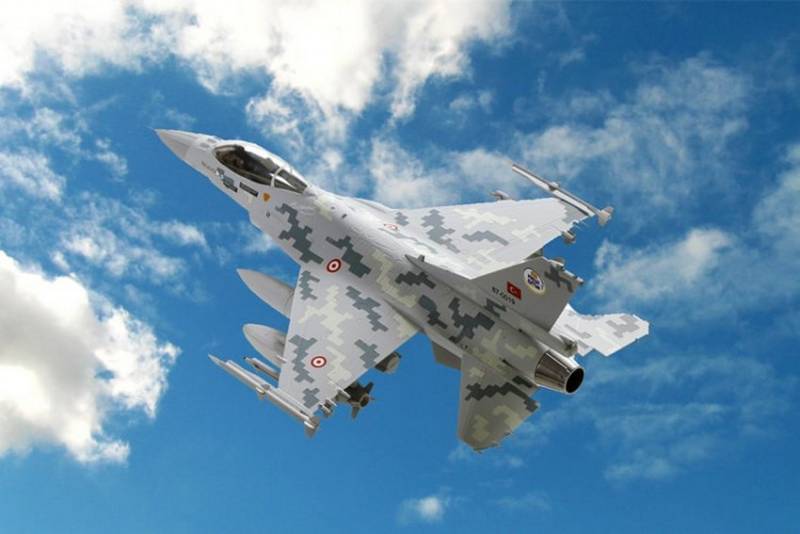 Turkey is launching a program to modernize the F-16 Block 30 fighters in service with the Air Force. According to the portal savunmasanayist.com, the serial modernization of the aircraft will start this year.
Turkey independently, without the participation of the United States, has developed a project for a deep modernization of F-16 Block 30 fighters. As part of the modernization, the entire existing F-16 fleet will be upgraded to the OZGUR version. Serial modernization of aircraft is scheduled to begin in 2021.
Reportedly, as part of the modernization, American F-16 fighters will receive on-board systems and a software update developed in Turkey. In particular, new on-board computers, a new interface, a new navigation system will be installed on the planes, and the control panel will be replaced. The aircraft will receive a nationally developed friend or foe recognition system.
The installation of a new multifunctional radar with AFAR is announced, but its development is still underway. According to the Turkish portal, the new radar will be ready by the end of the year, its tests as part of the F-16 fighter are scheduled for 2022.
Almost all equipment was developed by the Turkish company Aselsan.
Also, all F-16s of the Turkish Air Force will be extended from 8 thousand hours to 12 thousand, which will allow these fighters to operate for at least another 20 years.