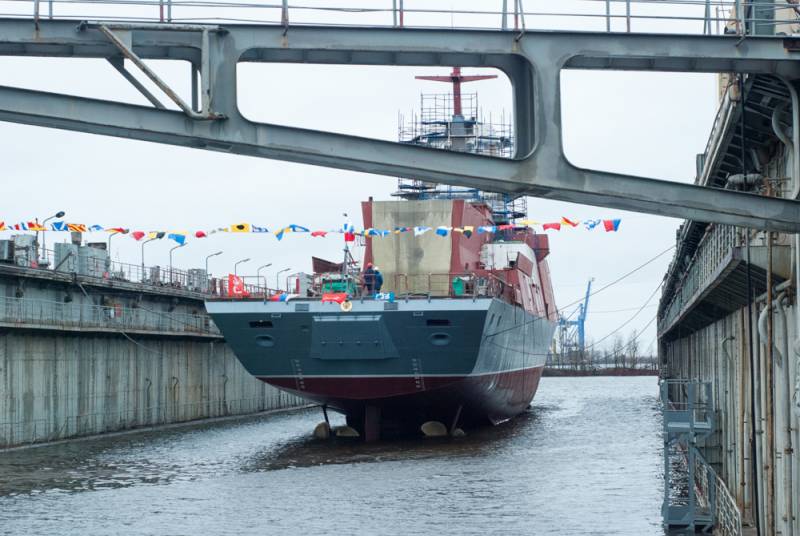 The Black Sea Fleet will be replenished with a new corvette of the project 20380, by the end of the year in the
fleet
"Zealous" will enter. The decision to send the new ship to the south of Russia has already been made.
According to the plans of Severnaya Verf, the completion and testing of the ship, including state tests, will take place this year, and the corvette will be transferred to the Navy by the end of the year. Serve "Zealous" will go to the Black Sea Fleet, where he will join the 30th division of surface ships stationed in Sevastopol.
It is noted that "Zealous" will be the first corvette of Project 20380 as part of the Black Sea Fleet. According to the plans of the Ministry of Defense, referred to
"News"
, the ship is designed to strengthen the southern direction.
Earlier it was planned that the corvette will remain in service in the Baltic, joining the Baltic Fleet.
Zealous is the fifth corvette of Project 20380 built at Severnaya Verf. Displacement standard 1800 tons, full 2220 tons. The maximum length is 104,5 meters, the width is 13 meters, the maximum draft is 7,95 meters. The maximum speed is 27 knots. Cruising range up to 4000 miles.
The main armament is the Uran 2X4 anti-ship missile system, and the Caliber or Onyx from the eighth ship. Also in service with the Redut air defense system, the Pak-NK anti-submarine system, the A-100 190-mm gun mount, two 14,5 mm machine-gun mounts and two DP-64 anti-sabotage grenade launchers. There is a hangar for the Ka-27 helicopter.