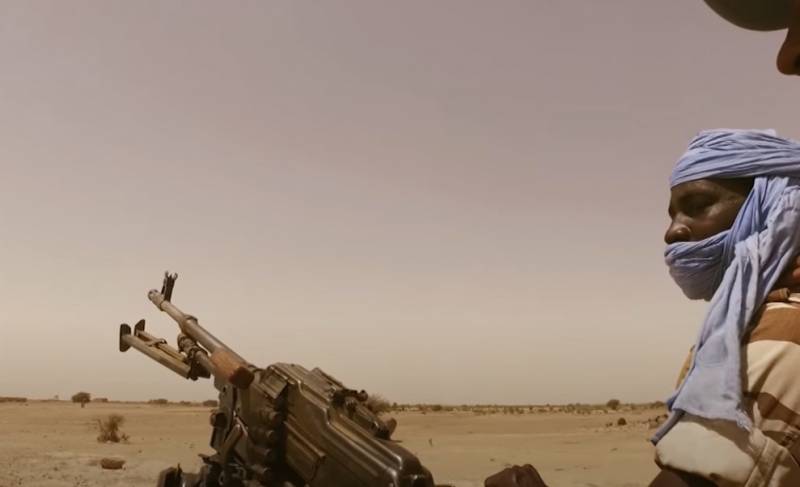 The state of Mali is restless again. In reports from this African state, it is said that the military carried out arrests of Prime Minister Moktar Ouan and President Ba Ndau. Among those arrested was the country's defense minister, Suleiman Dukur.
According to the latest information, the arrests of the president, the prime minister and representatives of the government by the military were carried out immediately after the signing of the Ba Ndau decree on the new cabinet of ministers. Several former ministers were dismissed due to corruption. This is the interpretation in the official document. The military did not agree with this state of affairs.
Ba Ndau was proclaimed president in September last year. His announced term of office is 18 months. But before the end of his term, Ndau, apparently, will not finish working.
Local media report that a large number of military and equipment, including armored vehicles, have appeared in the capital of the country - the city of Bamako. Major government buildings are controlled by police officers who are loyal to the forces opposing the current authorities.
They expressed their opinion on this matter at the UN. Traditionally, concern has been expressed about what is happening in Mali, and calls have been made to release the arrested Malian politicians. The US, Britain, Germany and the Union of African States have demanded the release of Ba Ndau and the others who were arrested.
According to the latest information, President Ndau and others arrested were transported to the Kati military base, located near Bamako.
Mali today is not fully controlled by the authorities. There are territories in the country controlled by terrorists. In Mali, there is a French military contingent with "allies" (including military personnel from the Baltic states) who declaratively fight terrorism, but there have been no real victories over the militants in recent years.
In terms of GDP per capita, Mali is one of the poorest countries in the world (ranking 168th). However, the country has impressive deposits of minerals - primarily gold, the export of which accounts for almost a quarter (23%) of all incomes of the country's economy. At the same time, the illegal mining market even surpasses these figures.