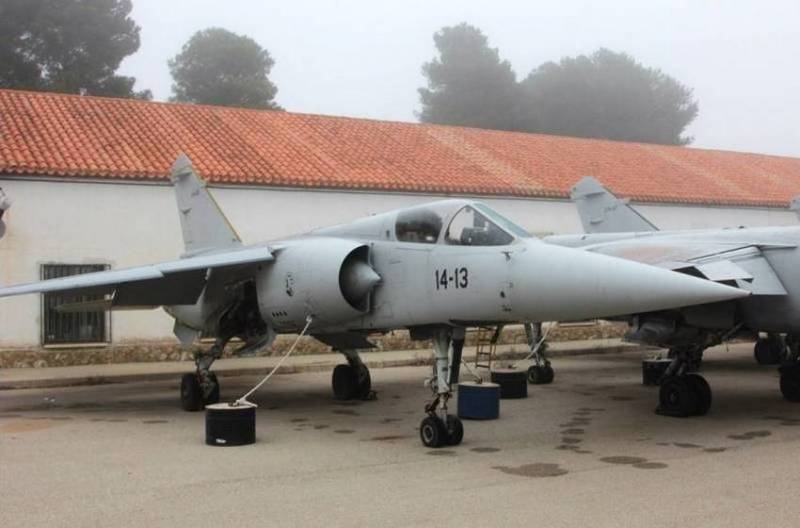 Dassault Mirage F.1M fighters for Draken. Photo of 2016
In the United States, a Draken military plane crashed, the pilot was killed. The incident occurred immediately after the takeoff of the fighter from the Nellis Air Force Base, located near Las Vegas, Nevada. This was reported by the press service of the airbase.
According to the report, the plane crashed over the southern border of the airbase near the elementary school. No one was hurt on earth, no casualties or destruction. The crashed fighter Mirage F-1 of French production belonged to the US Air Force subcontractor Draken.
The reasons for the crash are unknown; a special commission and emergency services are working at the site.
The American private company Draken International is based in Lakeland (Florida) and specializes in providing the US Air Force and other military customers with services for simulating the enemy in training air battles, as air targets, etc.
In 2017, the company announced the acquisition of 20 French-made Dassault Mirage F.1M fighters decommissioned from the Spanish Air Force and two Mirage F.1BM combat trainers. The Spanish Mirage F.1M acquired by the company were finally decommissioned from the Air Force in 2013, after which they were stored at the Albacete airbase.
In total, the company owns more than a hundred aircraft, including: Dassault Mirage F.1M / B, Douglas A-4K / TA-4K Skyhawk, Aero L-159E ALCA, Aermacchi MB-339CB, MiG-21bis and MiG-21UM, Aero L- 39 Albatros.