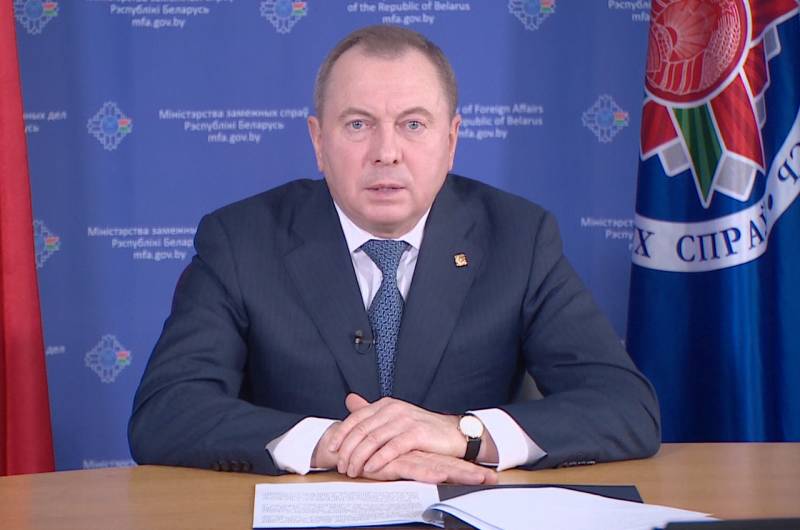 Belarus is expelling Latvian diplomats, and this is not about one or two employees of the embassy, ​​but about the entire diplomatic mission of Latvia. This was stated by the Minister of Foreign Affairs of Belarus Vladimir Makei.
Minsk declared the ambassador of Latvia and the staff of the embassy persona non grata, demanding that the Latvian diplomats leave the territory of the country. The Latvian ambassador was given one day to collect and leave, the rest of the diplomats - 48 hours. As the head of the Belarusian Foreign Ministry said, "one administrative and technical employee is enough to take care of the building."
At the same time, Minsk is ready for a "mirror response" from Latvia and the expulsion of Belarusian diplomats from Latvia, and then from other Baltic countries.
The reason for such a step by Minsk was the insult of the state flag of Belarus. In the Latvian capital, at the hotel where the Belarusian hockey players participating in the World Championship lived, they removed the Belarusian flag, and instead hung the white-red-white flag used by the opposition.
Moreover, it was not some hooligans who did it, but the mayor of Riga Martins Stakis, who said that there is no place for the official Belarusian flag in the capital of Latvia.
Meanwhile, as reported by the Latvian media, Riga responded in a mirror-like manner and expels the Belarusian ambassador and all Belarusian diplomats. There are no details yet.