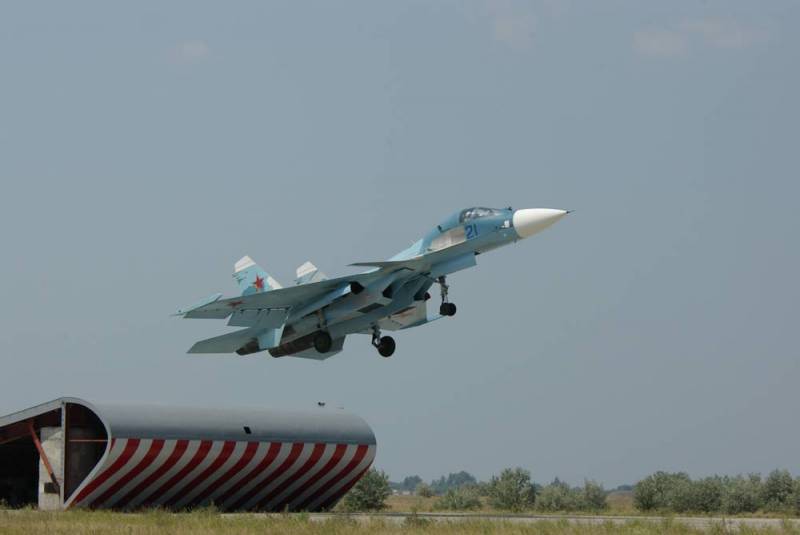 In principle, we have become accustomed to the fact that we spend money on defense in a peculiar way. You don't have to go far to find evidence; Russian Defense Minister Shoigu himself voiced very interesting things at the New Knowledge marathon.
"What did Syria give us? I'll tell you straight that we encountered a very large number of unpleasant surprises there. I may call them softly. Then weapon, which was put into service, passed state tests, is not such in essence. We have simply removed from service almost a dozen and a half and stopped producing. "
That's how interesting it turns out. Experienced, tested, and in the end - zilch. It is clear that Shoigu did not specify on the list that it was useless there, he only noted that "this applies to communication systems, and electronic warfare, and reconnaissance, and strike complexes."
Indeed, "it never happened, and now again" (V.S. Chernomyrdin)
But now we will talk about something else. TASS reported that our Ministry of Defense signed an agreement "with one of the USC enterprises" for "repair and modernization" of the ground test training complex (aviation), which is NITKA at the Novofedorovka airfield near the city of Saki, in the Crimea.
The total cost of the work to be done is half a billion rubles.
The beginning of this
stories
- December 2020, at a meeting with the Commander-in-Chief of the Navy, Admiral Evmenov. In fact, the discussion at the meeting was about what needs to be done to quickly put the Admiral Kuznetsov into operation.
And now, within the framework of the discussions, a more than unexpected proposal was born: by 2022, in the interests of the 100 and 279 fighter aviation regiments of the naval
aviation
ensure the use of the outdated NITKA complex in Saki. And for this to carry out repair and modernization work.
And this is where the questions begin. What for?
Yes, it would seem that THREAD will be overhauled, there is nothing wrong. Let the crews of the regiments, which are waiting for the completion of the repair of the Kuznetsov, work at least from a substitute deck on the ground. Quite a logical way out.
However, not everything is as simple as we would like. If anyone has forgotten, by the will of political intrigue, near the city of Yeisk (yes, where the 100th Aviation Regiment is based), there is already an exact copy of the simulator in Saki. And not just a copy, but a new simulator built from scratch in 2013, with two runways of 2,5 km each, with barracks, hostels, classrooms and other infrastructure.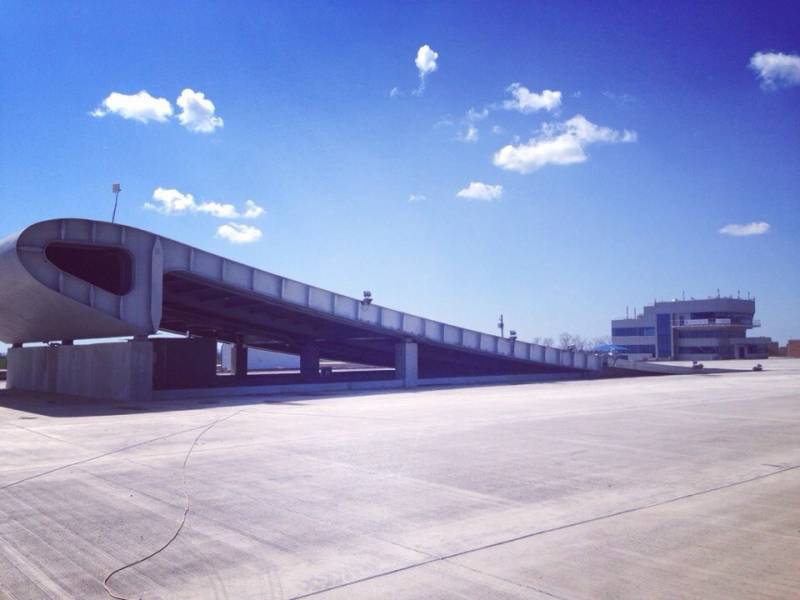 And this complex is designed for exactly the same thing as the old complex in Saki. For the training of carrier-based aviation pilots.
It would seem that repair and modernization, albeit quite expensive, - what's wrong with that? But the thing is that we have quite a few years not far from the city of Saki, in the Azov Eisk, the NITKA complex, which is much more modern than in the Crimea, seems to have been operating for several years. The first flights from it were made back in 2013. For the construction of the complex, two runways 2,5 kilometers long each, classrooms, barracks and hostels, according to some sources, about 25 billion rubles were spent. And the Yeisk simulator is designed for exactly the same thing as the Saki simulator - for training deck pilots in the interests of "Admiral Kuznetsov".
Overall, the situation is just brilliant! There is not a single full-fledged aircraft carrier in the country, and so far it is not expected, pilots capable of taking off from the deck of an aircraft carrier and (most importantly) landing without gurgling the plane into the water - a couple of dozen at best, but the training centers for these pilots are TWO!
No offense: the US Navy operates 11 aircraft carriers, each carrying 80 to 100 aircraft. This is more than a thousand pilots. And the American
fleet
also TWO pilot training centers. Chase Field and Kingsville, check.
Interesting alignment, right? Two centers for a thousand pilots and two for twenty.
And this despite the fact that the aircraft carrier is not and will not be. All these puffs of cheeks and important reasoning about what we will build by 2040, "Manatee", "Storm", "Varan" is not that from the evil one. On the contrary.
It is worth listening to a member of the Collegium of the Military-Industrial Commission, as well as a member of the Naval Collegium under the Government of Russia, Vladimir Pospelov. He knows a lot about the construction of ships, and therefore repeatedly voiced the need for the Russian Navy to build THREE nuclear aircraft carriers with a displacement of 70-80 tons. And the price. 000 billion rubles apiece.
Moreover, it does not matter who it will be. "Manatee" or "Varane" or some other project. Half a trillion - period. Well, the terms of production of the first ship in the region of 2040 or a little earlier.
It is clear that one and a half trillion rubles for three hypothetical ships is such a tidbit that shipbuilders are unlikely to be able to just refuse.
But all this will be, at best, very strong later. That is, in 20 or even 30 years. And today the Ministry of Defense continues to quietly throw out huge sums of money, it is not entirely clear for what purposes. And, obviously, he is not going to stop along the way.
The famous speech of Chubais at the New Year's corporate party comes to mind: "We have a lot of money, guys!"
In general, of course, this is not just stupidity. This is some kind of utter nonsense. Why in a country where there are no aircraft carriers or really carrier-based aircraft, two ground complexes?
Moreover, when one of them requires just gigantic investments.
If you look at history, the whole history of the NITKA complex in Saki is a history of political fanaticism.
The first THREAD was finished building in 1982. Simultaneously with the mortgage in Nikolaev, the first aircraft-carrying cruisers for aircraft with conventional takeoff and landing. A ground-based steam catapult was also built in Novofedorovka for training pilots of the Su-33 wing of the first aircraft carrier "Ulyanovsk". But with "Ulyanovsk" the case drowned, the catapult was not completed.
But from 1984 to 1991, pilots continued to be trained in Saki. And in 1991 Timur Apakidze and Andrey Yakovlev first boarded the deck of the TAVKR "Tbilisi". And a new era in history began.
But in 1992, the 1063rd Center for Combat Use of Naval Aviation, headed by Aviation Colonel Viktor Beznogikh, swore allegiance to Ukraine and a completely different life began.
Considering that Ukraine was not going to have its own aircraft carrier, it needed NITKA solely as a tool for making money. Payments from Russia for the use of the simulator reached 700 thousand dollars a year.
And then it all ended altogether. Moreover, before it flared up in Ukraine in terms of civil war. In August 2008, when the unbelted Georgia got the horns, Kiev stood on the same platform with "brotherly" Tbilisi and banned Russian pilots from training in Crimea.
In 2009, the use of THREAD also did not take place, and a reasonable decision was made to build its own simulator for naval aviation. In Yeisk. On the basis of the disbanded Yeisk Military Aviation Institute (former VVAUL) them. V. Komarov, the Naval Aviation Pilot Training Center was created.
The complex turned out better than the Crimean one simply because the equipment did not stand still. The Azov NITKA came out on a larger scale than the Crimean one, it was supposed to train not only fighter pilots, but also the crews of carrier-based helicopters. Simulators for training crews to operate in especially difficult conditions: failures of engines, avionics, and other systems of the vehicle were created at the Dinamika CSTU near Moscow.
Moreover, back in 2016, it was planned to install a floating platform that simulates a strong roll for practicing helicopter landing. But apparently, something did not grow together, because nothing has been heard about the platform so far.
In general, 25 billion rubles were seemingly spent in vain. But then there was a return of the Crimea, and with it the simulator in Saki.
It immediately became clear that two training centers were too much. Yes, nobody wanted to destroy one of the centers, so a very strange decision was made: to continue training pilots in the Crimea, and to start testing "new technology" in Yeisk.
In general, pilots from the "Admiral Kuznetsov" continued to fly to Crimea, and the Yeisk simulator continued to be unclaimed. Simply because no new technology that should have been tested on THREAD has appeared over the past few years.
And the complex in Saki is empty for 10 months a year.
And both empty complexes continued to consume maintenance funds. And now money was needed to modernize the complex in Crimea.
It is interesting, but you cannot just somehow combine the training of pilots who arrive in Crimea for a month or a month and a half a year and testing the very "new technology" that does not exist? Or move all this to Yeisk, where is a newer simulator with more modern equipment?
And most importantly: where to get new equipment, waiting for which 25 billion rubles spent on the complex in Yeisk are idle?
What will it be? The deck version of the MiG-35, which our repeatedly quoted Deputy Prime Minister Yuri Borisov promised back in 2018? A shipborne version of the Su-57, the Sukhoi Design Bureau has just begun to think about the possibility of its creation? Attack and reconnaissance drones of the future?
Here it is obvious that our Ministry of Defense just needs to decide what they want after all. For only when everything is defined, clear and understandable, the money invested in projects will at least pay off, and in the long term even make a profit.
And then you will not have to remove from service and stop producing weapons systems that are not needed. Or to invest huge sums in the construction and maintenance of again unnecessary objects.
Is 40 days a year worth 30 million rubles to work on the NITKA simulator in Crimea for 500 pilots? Or maybe it is worth using the new complex in Yeisk for this?
This is a very difficult question, to which the Ministry of Defense clearly does not have an answer.