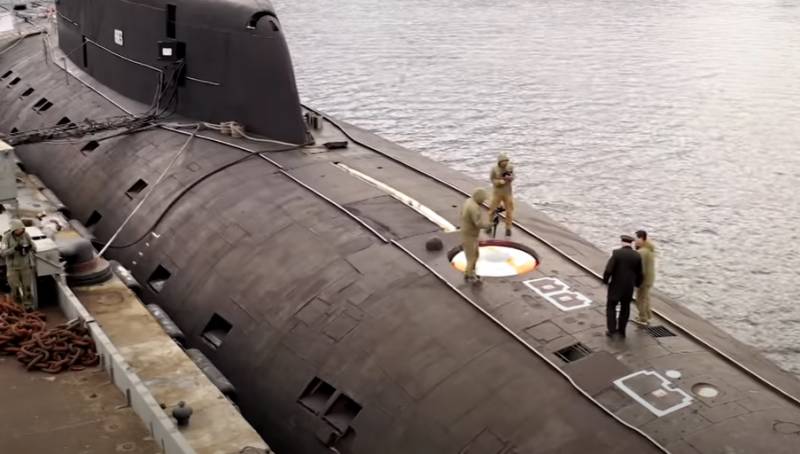 During the Cold War, with the arms race gaining momentum, designers on both sides of the Iron Curtain tried to outflank their competitors in the creation of weapons. The submarine fleet was definitely no exception in this regard. Developers with varying degrees of efficiency were engaged in the implementation of projects that were supposed to surpass everything that the enemy was trying to implement.
In the early 1970s, work began in the USSR on the unique project 945 Barracuda. This project involved the creation of multipurpose nuclear submarines with a heavy-duty hull. The robust hull of such submarines was designed based on the potential use of a durable alloy - titanium. As a result, engineering solutions involving the use of titanium alloy were embodied in reality.
The titanium case is stronger, lighter and more durable.
The hull of the nuclear submarine "Barracuda" consists of 6 compartments. At the same time, when designing the submarine, the possibility of rescuing the entire crew was also taken into account. For this, a rescue capsule was eventually provided.
In the 1980s, Project 945A Condor nuclear-powered submarines with third-generation cruise missiles began to join the Soviet Navy. At the same time, the second boat of the project became part of the Northern
fleet
already in the Russian Federation - at the end of 1993.
About what these projects are, about the technical features of the "Barracuda" and "Condor" is described in the plot of "Military Acceptance" at the TK "Zvezda".