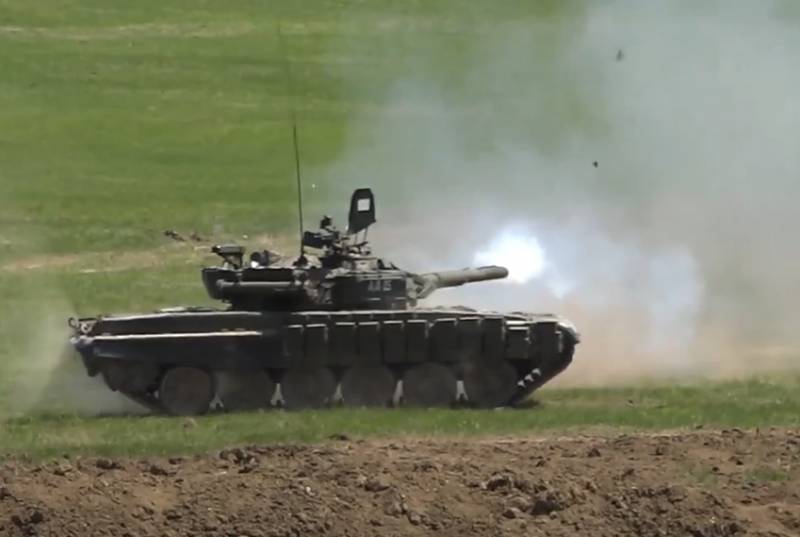 American military instructors took part in military exercises in Georgia. In fact, we are talking about the implementation of command control by American officers of the 1st Infantry Brigade of the Georgian armed forces.
The maneuvers were reported to have continued for 4 days, divided into day and night episodes. At the same time, in addition to directly the infantry of the Georgian troops, other units were also involved in them. Among them
tank
platoon, artillery battalion with 152-mm guns, mortar units (main
weapon
- mortars of 120 mm caliber).
It is said that the purpose of the exercise, with the involvement of American instructors, was to "organize defensive operations."
According to the scenario of the exercise, several enemy detachments tried to break through the defenses of the Georgian troops and move deeper into the territory. It was decided to stop them with artillery fire, as well as fire from tank guns and the aforementioned 120-mm mortars. At the same time, several tanks fired after digging in.
The 11th Infantry Battalion, called Bravo, took part in the maneuvers.
The Georgian Defense Ministry reports that the advance of the mock enemy's troops was also restrained by sniper groups. It is also added that American military instructors "highly appreciated the training of our military personnel - the brigade's personnel and the units that helped it and stopped the enemy's advance."
At the same time, in Georgia itself, experts note that these exercises did not take into account such an important component as "the possible use of an assault and bomber by the enemy.
aviation
":
The maneuvers looked as if our troops were expecting only such a variant of an attack from the enemy side, in which the enemy would attack on level ground, without diversionary maneuvers and, most importantly, without the use of combat aircraft.