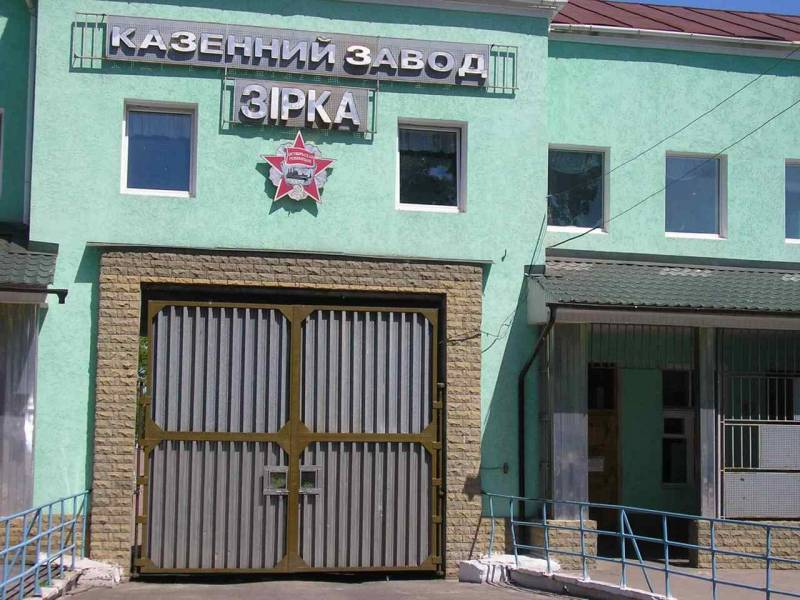 The resumption of production of pyroxylinic propellants was announced in Ukraine. According to local media reports, it was proposed to restore production at the Shostka state-owned Zvezda plant.
The Shostka city council proposed on the basis of the Shostka state-owned Zvezda factory to create a new state-owned enterprise, the Zvezda Powder Factory. At the same time, the old enterprise, which is in the stage of bankruptcy, will remain bankrupt until the wage arrears are fully paid off.
Ukroboronprom and the Ministry of Strategic Industries of Ukraine supported the creation of a low-tonnage line for the production of pyroxylin powder at the enterprise. The creation of the technological line is planned to begin this year, and by the end of the year it is planned to produce 20 tons of gunpowder.
Previously, the enterprise carried out a full cycle of production of pyroxylin powder, charges for artillery systems and charges for
tank
shots. In addition, in 2017, the plant mastered the technology for the production of recyclable gunpowders produced as a result of the disposal of ammunition.
Shostka state-owned plant "Zvezda" is the oldest producer of gunpowder and ammunition in Ukraine. The plant was founded in 1771 to provide the Russian army with black powder. During its existence, it produced various ammunition, until 2014, the list of products included shots ranging from 23 mm caliber to 130 mm caliber, as well as various gunpowders.