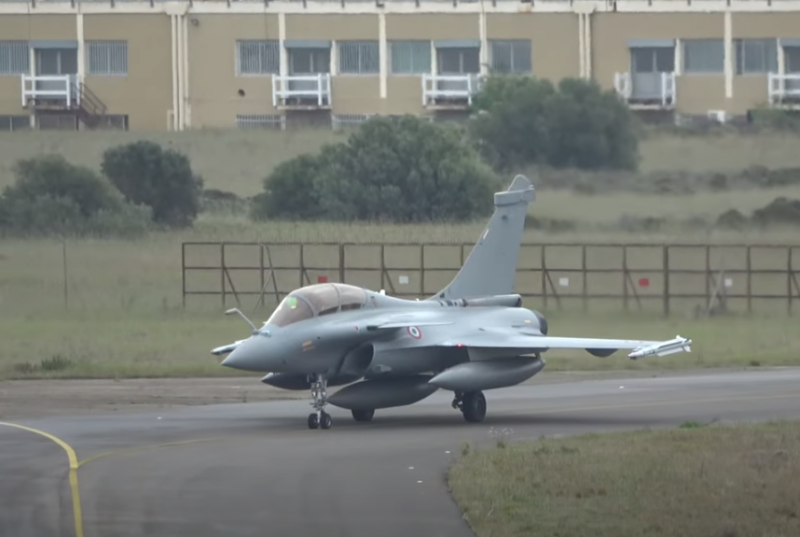 The French Air Force is preparing to adopt the next modification of the Rafale fighter. The Rafale F3-R will be replaced by the Rafale F4. The French Ministry of Defense announced the start of testing the new aircraft.
According to the report, the new fighter passed the first stage of tests, during which more than 50 sorties were carried out. The tests took place at the Isr airbase in the south of France, two fighters of a new modification took part in them.
So far, there is no information about the end of the tests and the acceptance of the fighter into service, but the French military department has confirmed that after the new aircraft have passed the necessary tests, the Rafale F4 will become the main French fighter, replacing the Rafale F3-R.
An upgraded version of the Rafale fighter with the designation F3-R was adopted by the French Air Force in December 2019, the fighter received an improved radar with AFAR, an automatic ground collision avoidance system and an expanded range of weapons. A key feature of the F3-R is support for MBDA Meteor missiles, a Thales Talios laser designator, and an advanced satellite guidance system for Safran AASM bombs.
A little earlier, at the beginning of 2019, it was announced that the next modification of the fighter was being developed - the F4 standard. The new version includes the refinement of the RBE2 radar with AFAR, the TALIOS long-range radar guidance module and the Reco NG reconnaissance module. It was also announced about the modernization of the communications complex, displays on the pilots' helmets and equipping the aircraft with a new engine control unit. In addition, Rafale F4 fighters will be able to carry new missiles and precision bombs up to 1 ton.
Rafale is a 4th generation multirole fighter. Its maiden flight took place in 1986. It was adopted by the French Navy in 2004, and began to enter the Air Force in 2006. The French Air Force plans that the fighter, after going through a series of upgrades, will serve at least until 2070, after which it will be replaced by the sixth generation aircraft, bypassing the fifth.