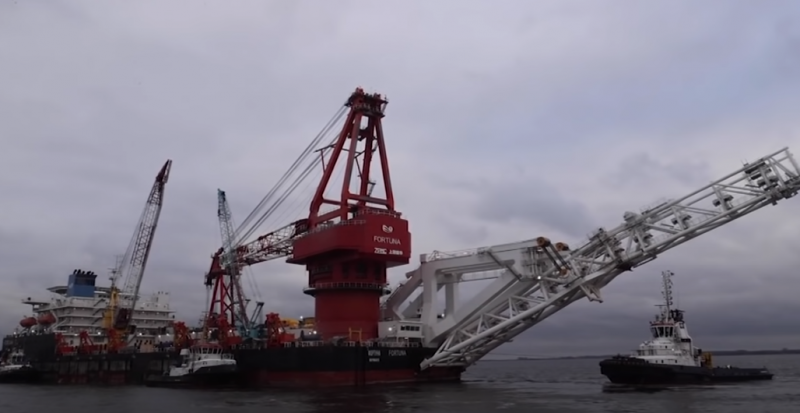 Pipe-laying barge Fortuna continued laying gas pipeline pipes in German waters. This was reported by the press service of the company - operator Nord Stream 2 AG.
Fortuna has begun laying a two-kilometer section of the gas pipeline in the exclusive economic zone of Germany, which was opposed by German environmentalists. Earlier, the Federal Office for Shipping and Hydrography of Germany ordered the immediate execution of the construction permit for this section. The work was to begin at the end of May.
Thus, "Fortuna" must lay the remaining pipes on the site while the permit is valid, and it is valid until September.
Meanwhile, according to some media reports, Fortuna has already fully completed the laying of line B of the gas pipeline in Danish waters and has moved to the German economic zone to complete the remaining section. It remains to lay a little more than 13 km to the "golden junction", after which the construction of line B will be completed.
It is emphasized that "Fortuna" runs at a maximum speed of 1500 meters of pipes per day, if the weather remains favorable, the string can be laid by the beginning of June. The barge is escorted by nine vessels, four of which provide security, five are engaged in the delivery of pipes and necessary equipment.
The second pipelayer, Akademik Chersky, is laying pipes on line A. Today, he has about 78 km to go, the work is scheduled to be completed in September.