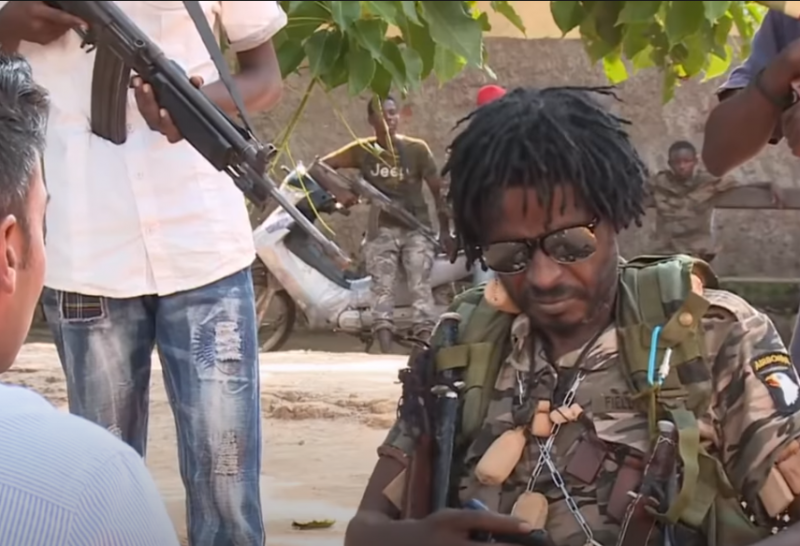 Russia's activity in Africa does not carry charity, all its actions are aimed at achieving their own goals. Russian influence in Africa is growing, the United States is decreasing, and this does not benefit African countries, writes the author of an article for the American edition of War on the Rocks John Lechner.
According to the author, Russia is playing a destructive role in Africa, and the United States must resist this country. To do this more effectively, Washington needs to build its work with the citizens of countries, and not with their elites, often associated with the Kremlin.
As an example, the author cites the situation in the Central African Republic (CAR), where, after the departure of the French and the United States, Russia took a stable position, allegedly sending mercenaries from Wagner PMCs under the guise of instructors. Russian mercenaries help elites hold on to power, guard the president, train the army, and in return receive mining concessions.
The Russian-backed CAR authorities are fighting armed groups operating in rural areas that are not only against the authorities, but also against Russia. As one of the field commanders of the illegal armed group 3R (banned organization) Sembe Bobo said: "We know that the Russians will destroy everything before they leave. The country invaded by Russia will never recover."
The United States cannot sit on two chairs opposing Russia and fighting jihadist insurgencies. To defeat Moscow, Washington needs to make "very inconvenient" policy adjustments and rely on the rebels. The US must sacrifice short-term stability to build democracy. It is in Washington's long-term interests, the author sums up.