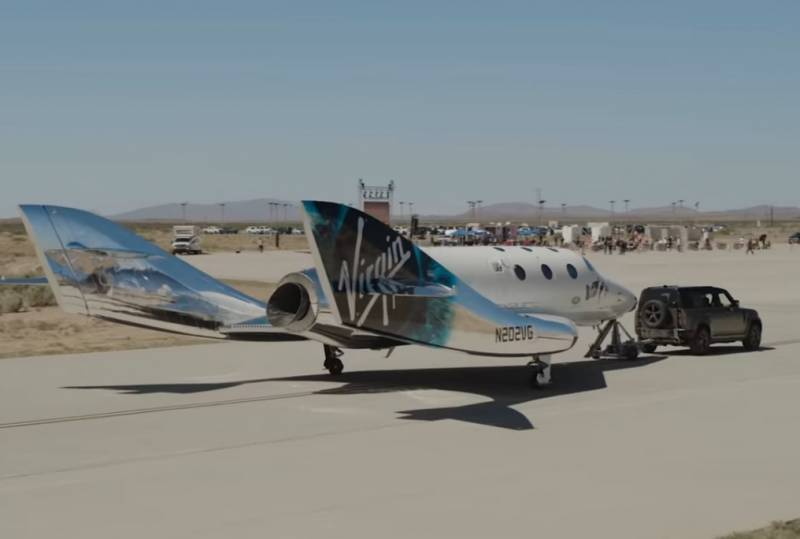 For the first time in the past two years, the manned space rocket plane VSS Unity, owned by the American company Virgin Galactic, made its first successful suborbital flight in two years. The launch was carried out from the new spaceport "America" ​​in the state of New Mexico.
This was reported on the company's Twitter page.
The launch of the spaceplane took place on May 22. This is his third successful flight. The previous two were made in the Mojave Desert. The space rocket plane was launched from the WhiteKnightTwo aircraft. When he separated from the plane, the engines turned on and ran for one minute. The device climbed to an altitude of just over 89 kilometers, and then successfully landed on the runway. The entire flight took 17 minutes. It passed normally, no technical problems, as stated, did not arise.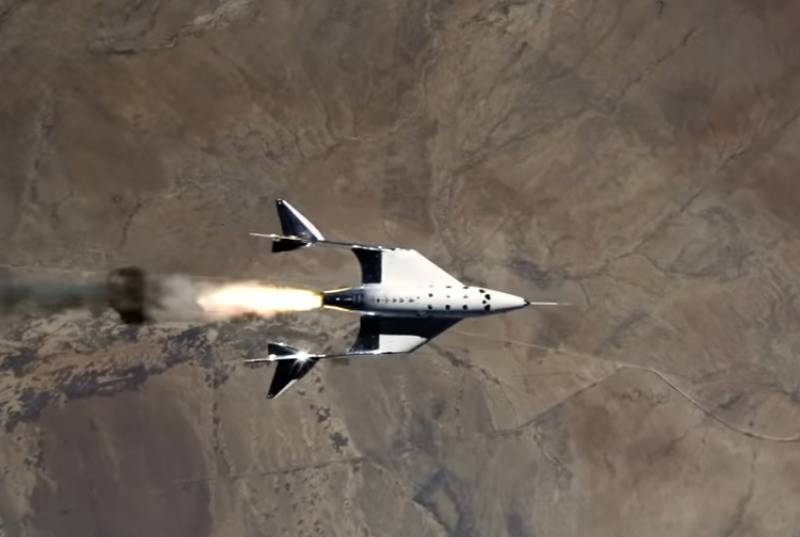 Each time the device was separated from the aircraft from a 15-kilometer height, after which it independently rises above the 81 kilometer mark, which, according to the US Air Force standards, is the boundary of space. True, in the International
aviation
Federation, the height to which the apparatus rises is not yet considered space, since it is accepted there that it begins at a distance of 100 kilometers from the Earth's surface.
In the future, Virgin Galactic plans to use the VSS Unity spaceplane to organize suborbital flights for tourists.