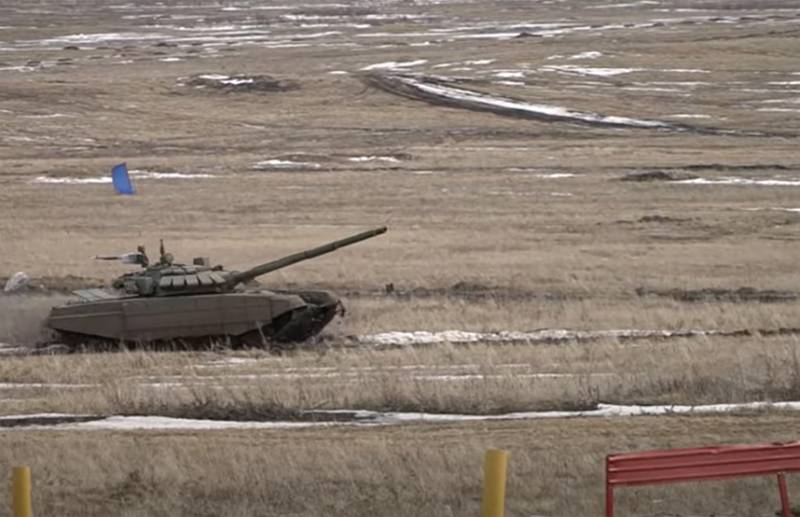 The foreign press decided to comment on the competitions that are held as part of the tank biathlon in Russia. Columnist Otilla Dragan writes that to participate in the tank biathlon in the Russian Federation, "the most severe selection of members
tank
crews ". The Western author points out that "for an outside observer, the footage of the competition resembles a video game, but in fact, this is how the Russians actually conduct tank exercises."
Otilla Dragan:
The Russians are so fond of tanks that real competitions are dedicated to them. Representatives of tank units from other countries are also invited to attend.
The Western author points out that external competitiveness is reinforced by practicing the most difficult elements of combat, including striking a distant target with a quick change of position. The observer notes that such "real games" allow improving the skills of tank crew members, while assessing the preparedness and capabilities of tankers from other countries, given that tank biathlon usually involves their best representatives.
From the material:
They overcome numerous obstacles, including anti-tank ditches and artificial embankments. One of the most difficult tests is the firing area, where the task is to fire at a group target consisting of 3 targets. At the same time, the tank commander uses an unmanned aerial vehicle to determine the coordinates of the target.
It is noted that this is an important component of modern combat with the use of tanks, when a drone significantly expands and complements the capabilities of an armored vehicle.
It is clear that the Western observer did not reveal anything new, but at the same time a signal was sent to Western readers that Russia "relies on tanks in case of a ground operation." This conclusion was made against the background of the fact that individual NATO countries are now thinking about reducing the number of tanks in their troops (for example, Britain).