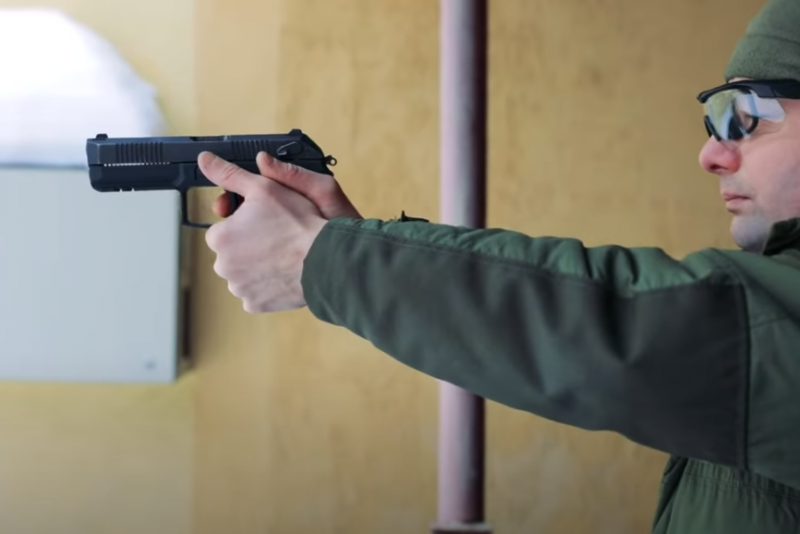 The Russian pistol "Boa constrictor", adopted by the Ministry of Defense in 2019, went to the troops. The military department begins the bulk purchase of a new pistol.
The Ministry of Defense is planning massive deliveries of a new pistol to the troops. Most of the new
weapons
will go into service with special forces and scouts, however, drivers, signalmen, MTO specialists, etc. will also be armed with the new pistol.
At the first stage, "several tens of thousands" of units will be purchased, funds in the amount of 384 million rubles have already been allocated for the purchase. The pistol will be supplied to the troops in two versions: combined arms with the index 6P72 and special purpose 6P72-1. In the 6P72-1 version, the pistol kit includes a silencer and a laser pointer capable of operating in day and night modes.
As reported
"News"
With reference to sources in the military department, the first batches of the Boa pistol will begin to enter the troops this year. The contract must be executed by November 10, 2023. A decision on further purchases will be made at a later date.
Recall that the customer for the development of the Udav pistol is the Russian Ministry of Defense, it has already passed trial operation in the troops and was supplied in small batches.
The self-loading pistol "Boa" is completely domestic development, in its design only Russian components are used. The gun uses a cartridge caliber 9x21 mm, it has developed specialized ammunition. The firing range of 50 meters, the capacity of the 18 magazine ammunition.
Dimensions: length 206 mm, height 145 mm, width 36 mm. The curb weight of the pistol is 980 g. In the unloaded version, the pistol weighs 200 g less. At a distance of 50 m, the bullet penetrates a sheet of armor up to 4 mm thick.