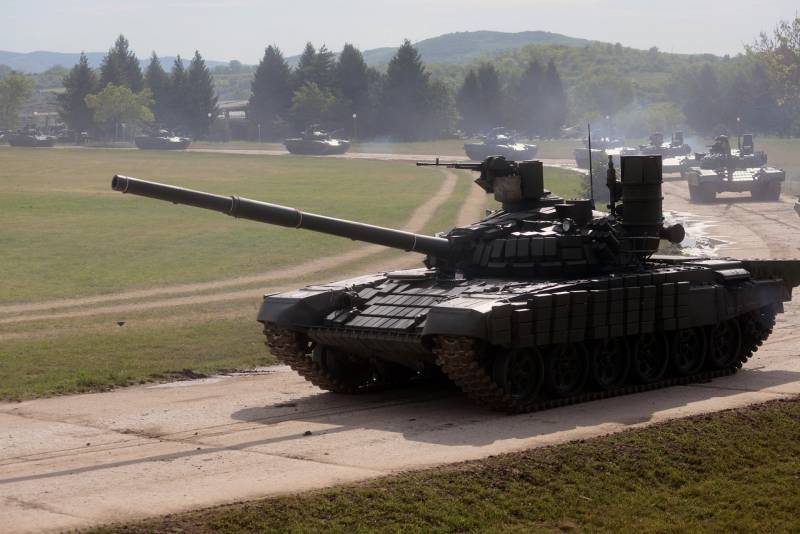 The Serbian army was replenished with Russian
tanks
and reconnaissance patrol vehicles. A new batch of military equipment arrived in the republic from Russia. This was reported by the press service of the Ministry of Defense of Serbia.
The solemn ceremony of the transfer of equipment took place on May 23 on the territory of the 3rd Mechanized Brigade of the Serbian Ground Forces in the city of Niš. In total, the Russian Ministry of Defense transferred 30 T-72MS and 30 BRDM-2MS tanks to the Serbian military department. All equipment was donated as military aid.
It is noted that before the transfer, the tanks and BRDM were modernized. When the equipment was delivered from Russia is not reported.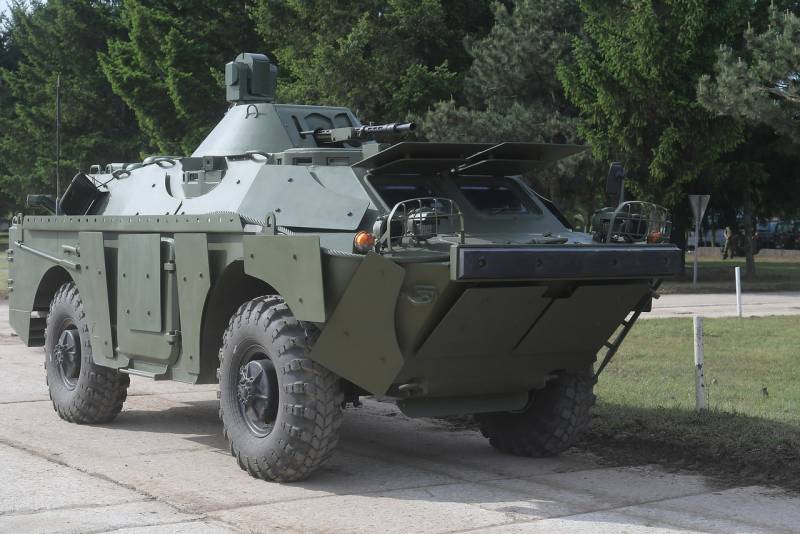 T-72MS "White Eagle" is equipped with a round-the-clock gunner's sight PN-72 "Sosna-U", a commander's round-the-clock panoramic sight PKP-72 "Falcon Eye" using a third-generation thermal imaging camera, automatic target tracking, chassis information control system, navigation system , a new cannon stabilizer, and a remote-controlled anti-aircraft machine gun. In this case, the dynamic protection "Contact-1" is not replaced.
Note that this is the second batch of ground armored vehicles transferred to the Serbs. In November last year, the Serbian army received 11 T-72MS "White Eagle" tanks and 10 BRDM-2 tanks. In total, from 2018 to the present, not counting tanks and BRDMs, Russia handed over to Serbia four Mi-35M helicopters, six MiG-29 fighters, three Mi-17V-5 helicopters, Pantsir-C1 anti-aircraft missile and cannon systems "(six complexes). The bulk of the military equipment was donated free of charge, for something Belgrade had to pay extra.