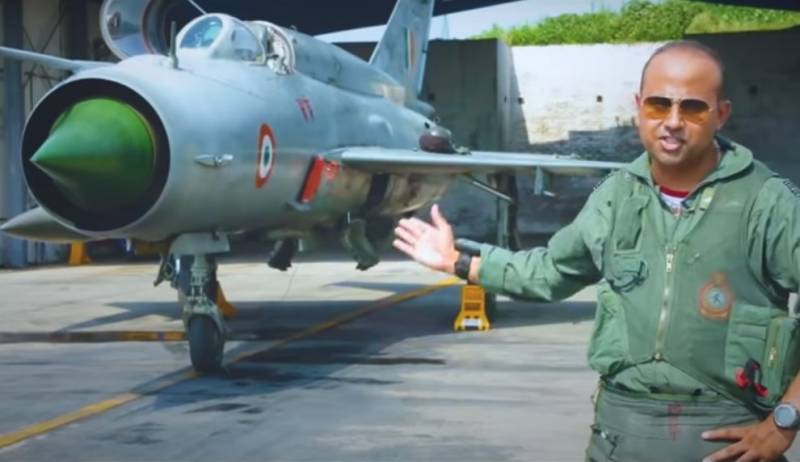 The Indian Air Force MiG-21 fighter crashed in Punjab on Thursday night. The 29-year-old pilot, squadron commander Abhinav Chaudhary, died in the crash. This is not the first such accident this year. Earlier, on March 18, in the state of Madhya Pradesh, a MiG-21 also crashed, resulting in the death of Air Force captain Ashish Gupta.
These planes in our country are called flying coffins.
- noted in the publication DNA.
The MiG series fighters have been the backbone of the Indian Air Force for the past 50 years. Since 1960, more than 850 MiGs have been received. They played a decisive role in the 1965 Indo-Pakistani War, the 1971 battles and the 1999 Kargil War.
As indicated, the service life of these aircraft may exceed 50 years, "but the upgraded MiG-21 is able to hit any modern aircraft in air combat." An example is the destruction of a Pakistani F-16 in 2019.
The combat capability of these aircraft is incomparable, but they set an anti-record in terms of safety.
- indicated in the DNA.
By 2012, about half of Indian
fleet
out of 872 MiGs were wrecked; over the past 10 years, 20 MiG-21 aircraft have crashed. From 1970 to the present day, more than 180 Indian MiG pilots and 40 civilians have died. However, it is not possible to write them off. The Indian Air Force currently requires 42 squadrons, each of which consists of 18 aircraft, that is, at least 756 fighters are needed.
But we are still behind this number
- noted in the Indian press, justifying the retention of the MiG-21 in the ranks of the Air Force.