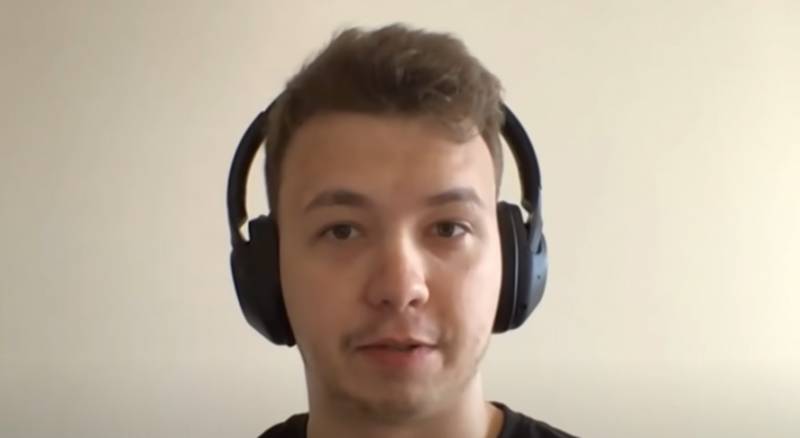 The main department for combating organized crime of the Republic of Belarus confirmed information about the arrest of Roman Protasevich. This person is one of the founders of the Nexta Telegram channel, which is distinguished by publications of an opposition nature. The channel is known for actively covering anti-government rallies in Belarus, effectively coordinating the actions of the protesters. At one time, "Nekhta" was recognized in Belarus as an extremist resource, and its creators were put on the wanted list. Among those wanted by the Belarusian law enforcement officers was Roman Protasevich, who demonstrated his activity from Poland and Lithuania.
The events of today, according to a number of sources, developed as follows.
When the plane, flying from Athens to Vilnius, entered Belarusian airspace, there were reports of a bomb on board. The Belarusian Air Force raised a MiG-29 fighter into the sky to accompany the liner. As a result, a Ryanair passenger plane made an emergency landing at Minsk airport. Belarusian law enforcement officers, specialists in mine explosives arrived at the plane, a lot of fire engines drove up to the territory of the air harbor. As it turned out, there was no bomb on board the plane, but, according to some media outlets, the mentioned Roman Protasevich was there. Since this man (the former editor-in-chief of Nexta) was on the Belarusian wanted list, Belarusian law enforcement officers detained him.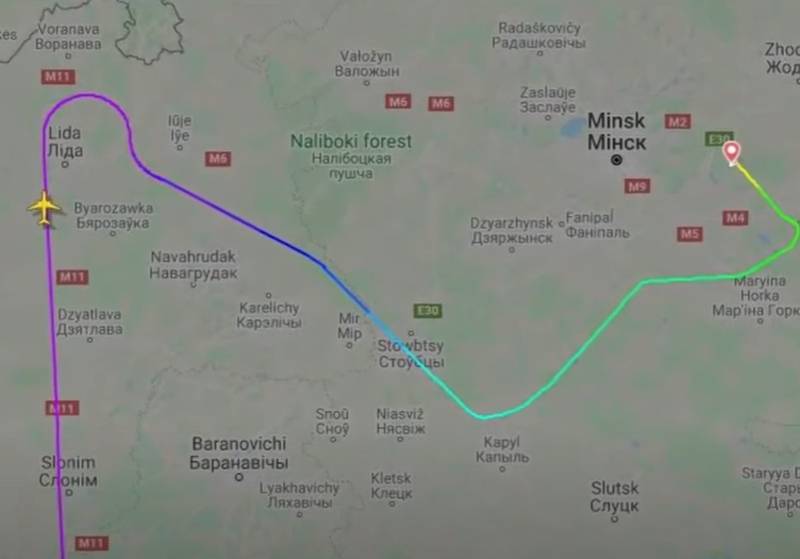 Oppositional resources of the Republic of Belarus write that "it was a special operation initiated by Alyaksandr Lukashenka".
Today, information appeared that Belarus is considering the issue of the possible inclusion of the white-red-white flag (BCHB) in the list of prohibited symbols. This is motivated by the fact that Nazi accomplices carried out activities under this flag during the Second World War. If the corresponding measure is implemented, then criminal liability will be introduced for the demonstration of the BCHB-flag in Belarus. The opposition associates this with the persecution of them, since it is the opposition that actively uses the white-red-white flag as its symbol.