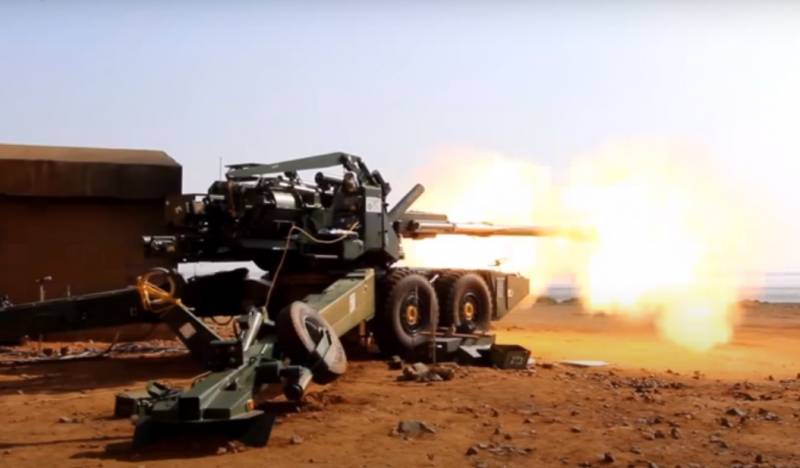 Howitzer ATAGS
As a result of the refusal to use outdated Soviet weapons in India, an entire branch of the military-industrial complex was created, producing various artillery systems. The greatest variety is typical for towed howitzers.
The most massive of these is the 155mm Dhanush, a technology transfer based on the Swedish FH77B. The Indian Army acquired hundreds of the latter in the 1980s, and they performed well during the 1998 Kargil War. With a four-wheeled carriage, a hydraulic drive to aid in loading, and an upgraded barrel, Dhanush fires various types of ammunition (including rockets) at a distance of up to 38 km.
Its competitor is the 155mm ATAGS (Advanced Towed Artillery Gun System) towed howitzer. She is currently completing the testing phase. Under the auspices of the Kalyani Group, the owner of the steel plant where the gun is produced, another system was developed - the 155-mm Bharat-52 based on the Israeli Soltam / ATHOS cannon. To keep up with private traders, OFB (Council
armory
factories, led by the Ministry of Defense) produces the same howitzer called Sharang.
Another Indian manufacturer, Larsen & Toubro, has acquired licenses for two world-class guns. These are the French-made 155 mm TRAJAN or TRF1 towed howitzer and the South Korean K9 Thunder self-propelled howitzer, renamed Vajra. Currently, the Vajra is the main self-propelled howitzer of the Indian army after the local Catapult counterparts, the Soviet 2C1 Gvozdika and the British Abbot, were removed from service. However, Vajra's success did not extend to TRAJAN.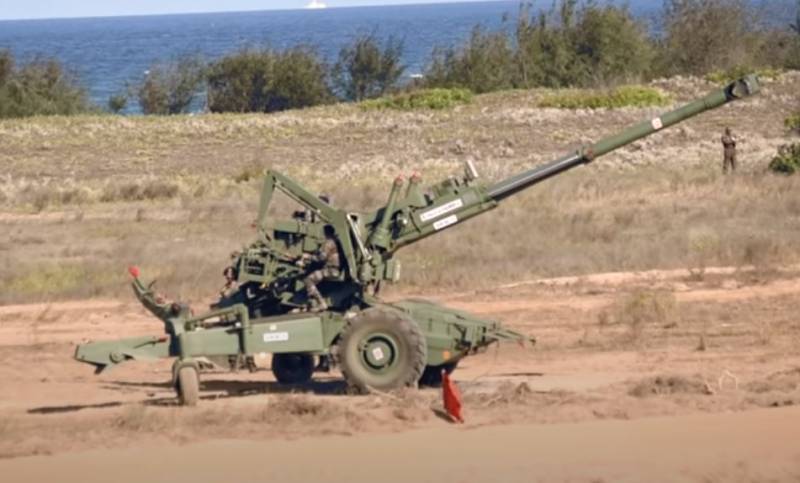 Howitzer Dhanush
The Indian army is also looking for a howitzer on a car chassis. The Kalyani Group tried to answer the challenge by releasing a light 155-mm howitzer on an automotive platform, opposing the Denel T5 gun licensed by TATA Defense.
In general, the military-industrial sector of India can serially produce several models of 155-mm towed howitzers (Dhanush, Sharang, ATAGS, Bharat-52, Bharat ULH, TRAJAN) and the same number of self-propelled guns of this type
- noted in the foreign edition 21AAR.
At the same time, as noted, smaller-caliber artillery pieces, as well as mortars and recoilless guns are produced exclusively at OFB facilities.
Given the existing production base and export potential, India's status as a world center of artillery can no longer be ignored.
- the conclusion is made in the foreign press.