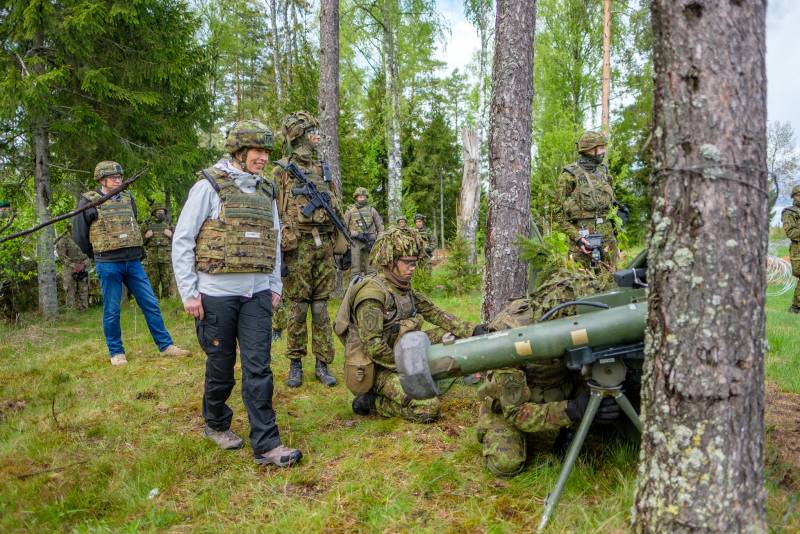 Estonian President Kersti Kaljulaid visited one of the training grounds where NATO military exercises "Spring Storm" are taking place. Putting on a helmet and a bulletproof vest, Kaljulaid visited the positions of the servicemen of the Estonian army and servicemen from other countries of the North Atlantic military bloc who arrived in the country.
During her visit to the positions of the servicemen, Kaljulaid got acquainted with the military equipment that is used during the maneuvers. In particular, the Estonian president was shown armored vehicles and anti-tank missile systems of American and Israeli production. In particular, the Spike ATGM was demonstrated.
Kersti Kaljulaid:
It is very important for us to follow the NATO charter. It has a foundational article - the fifth. This article is important for us in that an attack on one of the countries of the alliance means an attack on the entire alliance.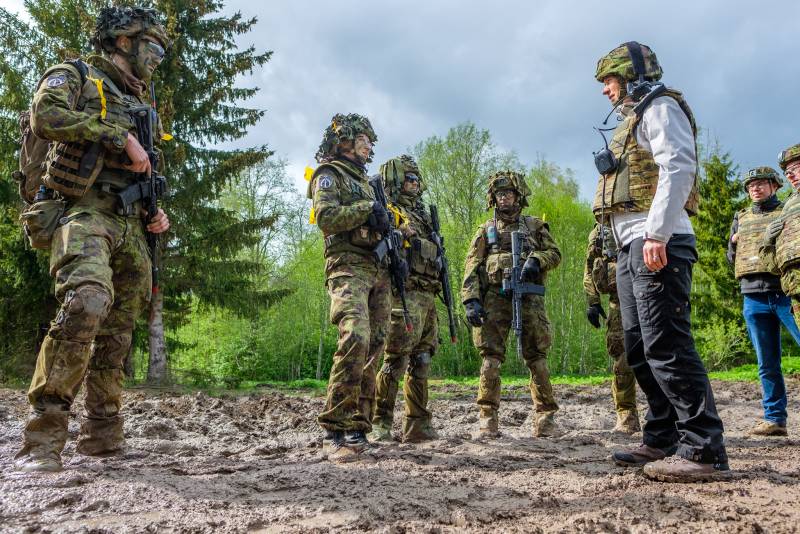 According to the Estonian president, a self-defense system is being built in the country.
Kaljulaid:
At the same time, it is clear that the NATO allies have well thought out how the article on the collective defense of the alliance can be applied on our territory.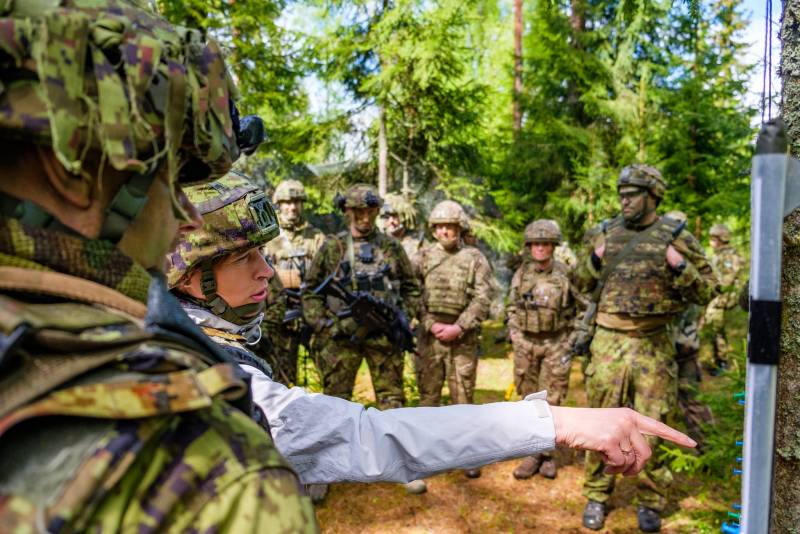 The President of the Baltic Republic noted that "from year to year the training system of the Estonian military and other deterrent forces is getting better."
Kersti Kaljulaid thanked the British and French military, taking part in the Spring Storm maneuvers, for "supporting Estonia within the framework of the North Atlantic Alliance".
The Estonian Defense Ministry noted that "they are confident that NATO partners will always be ready to provide any assistance to the country."