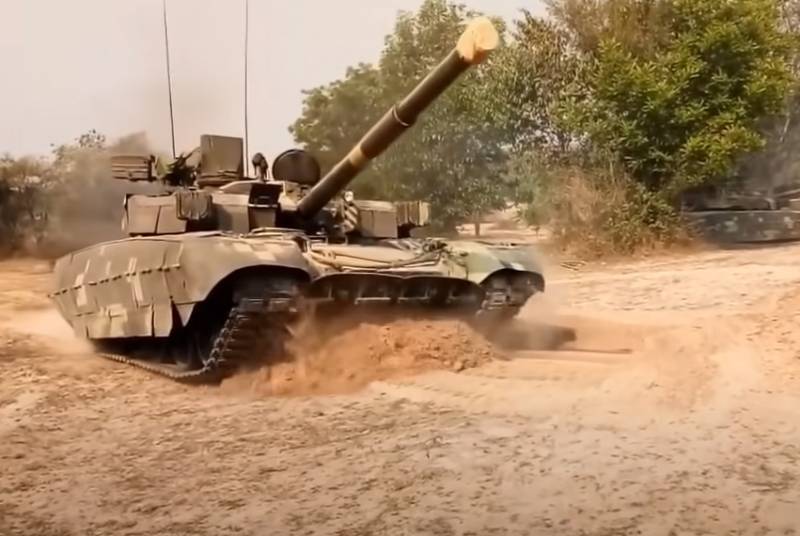 This week, the Chief of Staff of the Pakistani Ground Forces, General Kamar Javed Bajwa, visited a military training ground in the Kharkiv region of Ukraine and witnessed field trials of various combat vehicles and systems. He showed great interest in modern Ukrainian weapons systems.
This is reported by the Defense Blog magazine.
The press said that Pakistan is showing interest in the Ukrainian
tank
"Oplot" and the anti-tank system "Skif", which is an export modification of the "Stugna" missile system.
Pakistan is interested in expanding defense cooperation with Ukraine through technology transfer and joint ventures in the future, as both sides can benefit from each other's experiences.
- said Bajwa.
Kiev and Islamabad agreed to further optimize defense cooperation, especially in the field of military production, training, intelligence and the fight against terrorism. Ukrainian dignitaries praised Pakistan's sincere efforts to establish peace and stability in the region and reaffirmed Ukraine's desire to expand bilateral cooperation. They assume that Islamabad can buy the T-84BM "Oplot" and ATGM "Skif" tanks.
At the moment, Thailand is the only operator of Oplot tanks outside of Ukraine. At the same time, Thailand several times threatened to terminate the contract with the Ukrainian manufacturer, as it did not meet the terms of delivery under the contract.
T-84BM "Oplot" - a tank with a combat weight of 51 tons. Crew - three people. The tank gun has a caliber of 125 mm.