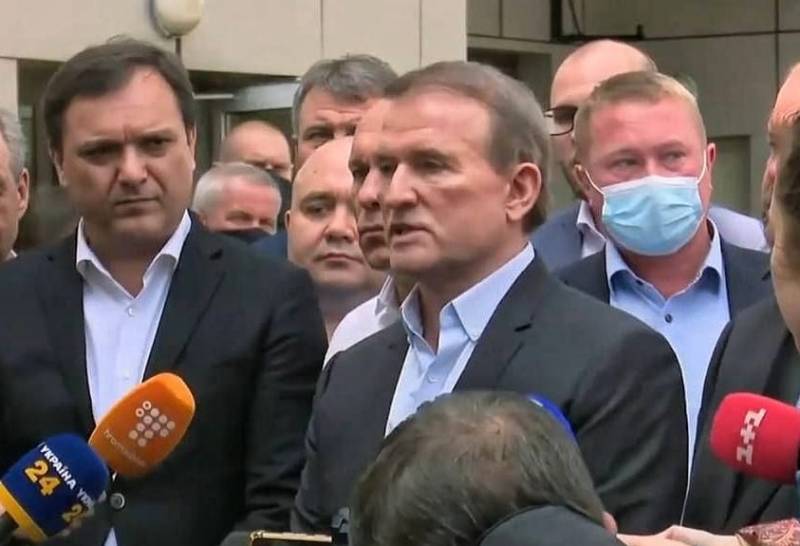 Published by journalists from the Ukrainian edition of Bihus.info, recordings of conversations between the leader of the Opposition Platform - For Life (Opposition Platform - For Life) political movement Viktor Medvedchuk with Russian officials and representatives of the LDNR became interested in the Security Service of Ukraine (SBU).
The head of this special service, Ivan Bakanov, and the prosecutor general, Irina Venediktova, at a briefing disclosed some of the information that can already be disclosed.
This was announced today on the air of the Ukrainian TV channel "Dom" by the official representative of the SBU Artem Dekhtyarenko.
The spokesman of the special service also noted that there is other information, but they are now being investigated, so it is not yet possible to disclose it.
The journalistic investigation of the Ukrainian publication Bihus.info is supported by a large number of audio recordings, which featured Medvedchuk, which were made between 2014 and 2018. Some of them deal with the negotiations on the Donbass and the hostilities in the region. In addition, according to journalists, the politician discussed in recorded conversations with Russian officials the issues of re-registration of ownership of enterprises located in Crimea.
Now the law enforcement agencies of Ukraine are conducting an official investigation into the activities of Medvedchuk, which they consider illegal there, and he himself is under house arrest.