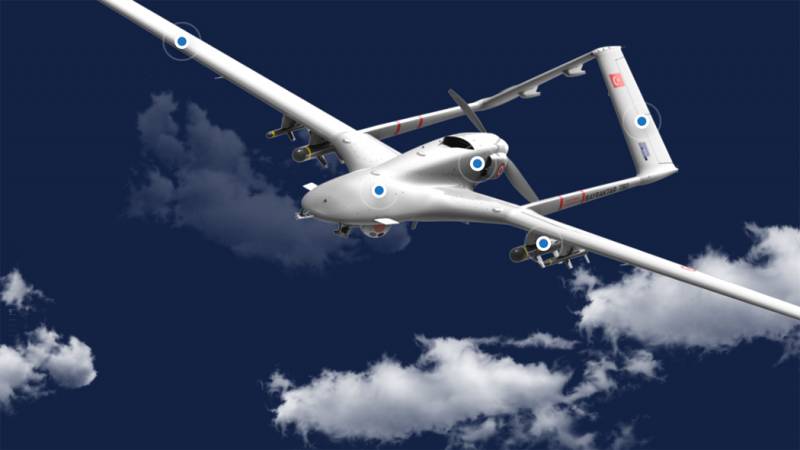 Turkey is thinking about expanding the export program for Bayraktar TB2 strike-reconnaissance drones. Today, these drones are in service (in addition to Turkey itself) in the troops of Azerbaijan, Qatar and Ukraine. At the same time, it is important to what characteristics of their drone the Turkish manufacturers from the Baykar company are trying to draw the attention of potential buyers to.
It is noted that the drone has an important ability - to fly and search for targets without using a GPS navigation system. In particular, it is indicated that the navigation functions are performed by a multisensor system, which makes Bayraktar TB2 less vulnerable to electronic jamming and distortion of the navigation signal.
In this statement, experts saw a kind of "prick" towards the United States. Earlier in Turkey, the question was repeatedly raised that all information about flights "actually leaks to American specialists who fully control the GPS navigation resources." Moreover, it was noted that the accuracy of determining coordinates can differ significantly when performing Turkish
aviation
various operations. In particular, they pointed to problems with the accuracy of determining coordinates during operations against Kurdish armed groups in northern Syria and Iraq. In Turkey, accusations were often made against the United States that Washington, instead of supporting a NATO partner, is supporting Kurdish formations, not recognizing them as terrorist.
Now Turkish experts are making it clear that they are trying to use navigation equipment that does not depend on "external factors". It does not directly indicate the ability of the United States to influence the acquisition of GPS data, but the mention of the importance of using the Bayraktar TB2 UAV navigation system without GPS speaks volumes.