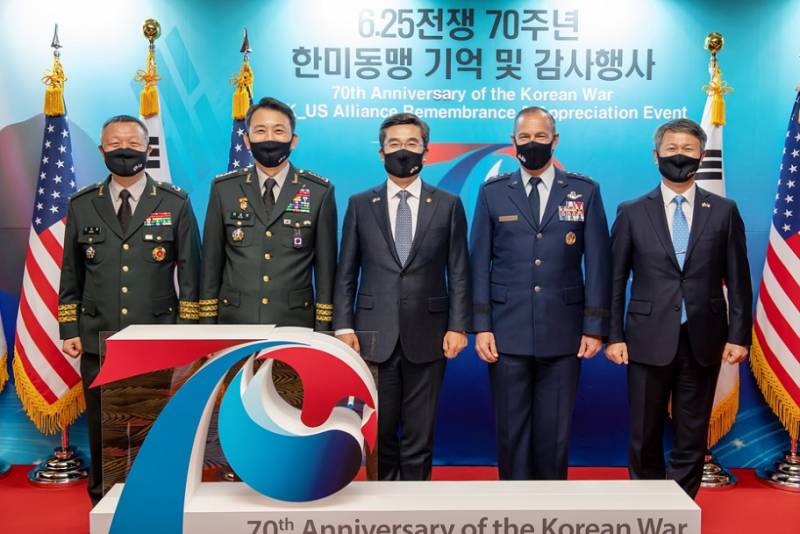 According to the agreement between the American President Joe Biden and the leader of the Republic of Korea Moon Jae-in, it was decided to cancel the leadership on the use of missiles by Seoul. In addition, Washington transferred operational control of the South Korean troops to Seoul. Previously, such management was carried out "in cooperation with the United States."
The President of the Republic of Korea announced this at a press conference, which took place after the talks between the leaders of the two countries in Washington.
We agreed to enhance our defensive readiness and reaffirmed our commitment to the transfer of command and control (OPCON) of South Korean forces from the United States to South Korea.
Moon Jae In stated.
At the Washington summit, he and Biden confirmed that the range of the South Korean missiles would no longer be limited to the 800 kilometers specified in the instructions for use. Moon Jae-in said that the decision, together with the agreement on sharing the costs of maintaining the US military contingent in South Korea, is a "symbolic and significant measure" confirming the strong partnership between Washington and Seoul.
The guidelines for the use of missiles by the Republic of Korea have been in force since 1979, when technologies and components for the development of this type of weapons were transferred to Seoul. Originally for rocket
weapons
South Korea set a maximum range of only 180 kilometers, and the weight of the warhead was not to exceed 0,5 tons. Over time, these restrictions began to gradually soften, until they were completely canceled.