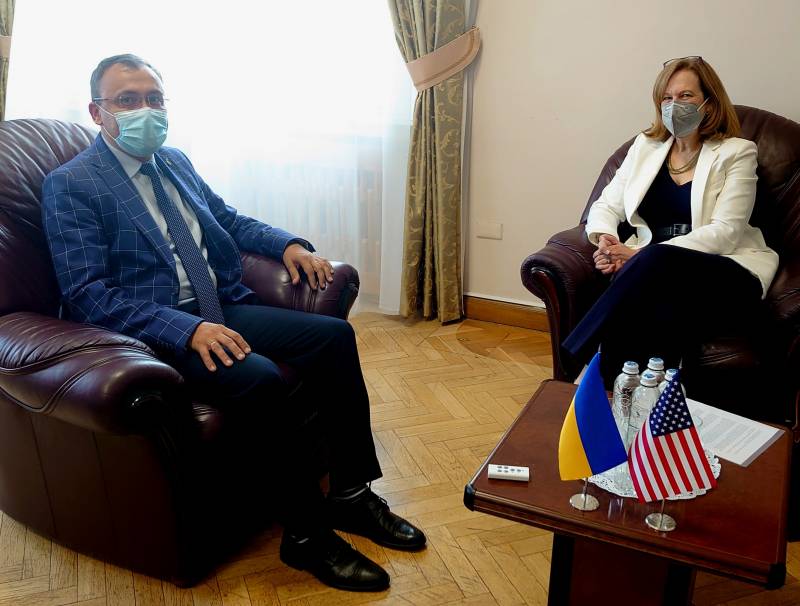 The Ministry of Foreign Affairs of Ukraine said that "Russia continues its aggression and escalation in the Donbass." These words were pronounced by the deputy head of the Ukrainian Foreign Ministry Vasily Bodnar. In an interview with the Ukrainian press, Bodnar said that "there is only one way to stop Russia in southeastern Ukraine."
This "way", as it turns out, is, from the point of view of a Ukrainian government official, Ukraine's accession to NATO.
According to Vasily Bodnar, if a state joins NATO, then there will be no military aggression against it, since "the entire power of the North Atlantic Alliance will fall on the enemy."
Bodnar said that today it is important for Kiev to receive "a clear signal from the NATO leadership on the provision of the MAP." MAP is an action plan for membership in the alliance for a particular country. Ukraine expects that this status will be granted to it at the next (June) summit of the military bloc. However, the Ukrainian government itself notes that NATO is unlikely to take this step in the near future.
Bodnar:
If there is no such signal for us, then Russia will continue to threaten us with force, to use it, as it happens every day at the front.
Further, the Deputy Foreign Minister of Ukraine actually criticized the alliance for the fact that it has been giving promises to Ukraine for a long time, but in reality these promises remain just words.
Official:
We have heard for a long time that NATO's doors are open for us. Meanwhile, the country lives in constant combat readiness.
According to Bodnar, "it's time for Ukraine to get practically security guarantees":
And it doesn't have to be plain paper like the Budapest Memorandum.