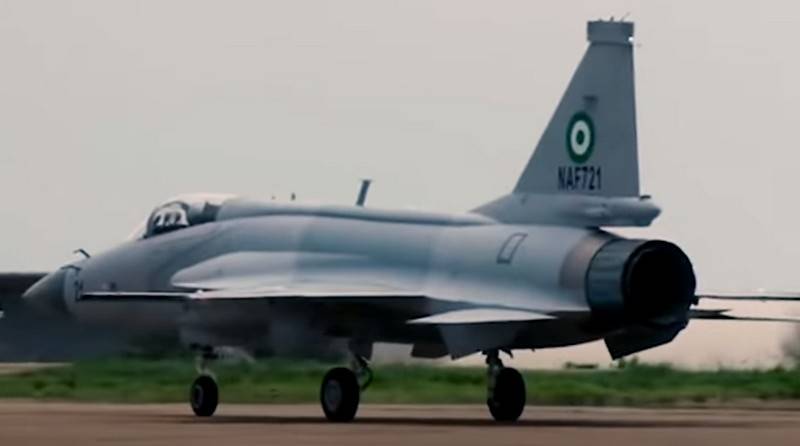 The Nigerian Air Force officially accepted the first three JF-17B fighters on Friday. The delivery took place as part of the 2016 contract, which provided for the transfer of three vehicles (the value of the transaction is not known). At the same time, as funds become available, it is planned to expand the fleet of Pakistani aircraft, forming a squadron from them. The next delivery is expected in the coming months.
We are happy and excited about the transfer of JF-17 fighters from Pakistan
- said the Minister of Defense of Nigeria Bashir Magashi.
According to British columnist Justin Bronk, terrorists from Boko Haram are currently the main threat to Nigeria. JF-17, having a wide range of weapons, is able to effectively deal with them, including around the clock, thanks to the equipment of the electro-optical module.
One of the key attributes of the JF-17 for Nigeria is ease of maintenance [...] The combination of a lightweight airframe with modern technology, a proven (albeit rather old) Russian engine based on the RD-33 [we are talking about RD-93] and digital electronics should allow the country increase combat readiness compared to the previous fleet of fighters
- says Bronk.
Earlier, within the framework of military-technical cooperation with Nigeria, Islamabad equipped Karakorum K-8 combat training aircraft for firing unguided missiles and provided technical assistance in maintaining the fleet of F-7NI Fishcan fighters.