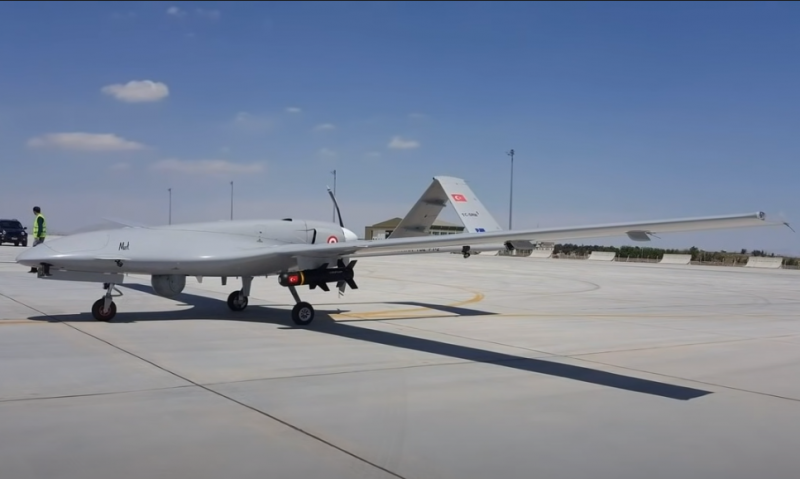 Poland, following Ukraine, decided to arm itself with Turkish-made shock drones. The contract for the supply of the UAV will be signed in the coming days.
Polish Defense Minister Mariusz Blaszak announced the purchase of Turkish Bayraktar TB2 attack drones. In total, it is planned to purchase 24 drones armed with anti-tank missiles. The signing of the contract will take place during the official visit of Polish President Andrzej Duda to Turkey, and the first drones will enter service with the Polish army in 2022. In addition to the drones themselves, Warsaw will also pay for operator training and maintenance.
The choice of the Bayraktar drones in Warsaw is explained by its "effectiveness" in military conflicts "in Eastern Europe and the Middle East." The Polish minister, characterizing the Turkish drone, said that it is "time-tested"
weapon
, which will "scare off the aggressor". Apparently Blaschak is hinting that Poland will frighten the Russian army with Turkish UAVs, because it is Poland that is considered an "aggressor".
The Turkish Bayraktar TB2 UAV is an aircraft-type UAV. Wingspan - 12 m, length - 6,5 m. Maximum take-off weight - 650 kg, can carry two high-precision munitions MAM-L weighing 21,5 kg and two MAM-C weighing 7 kg, allowing to hit targets at ranges from 2 to 8 km. UAV flight duration - up to 24 hours, range in line of sight - up to 150 km.