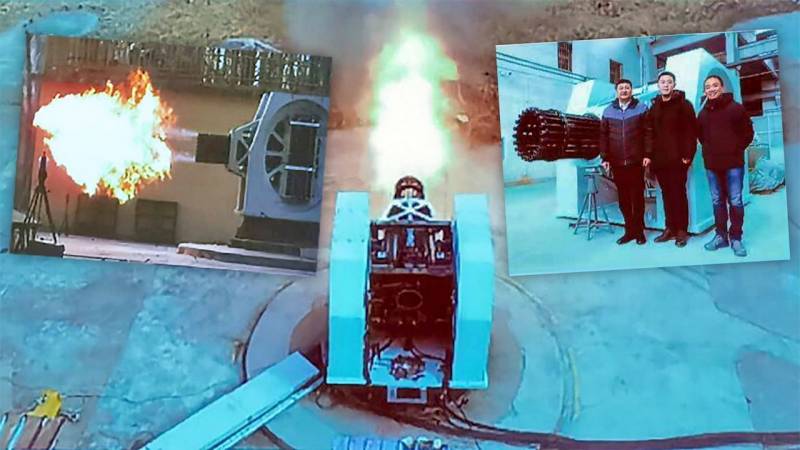 China has begun testing a new 20-barreled shipborne anti-aircraft gun mount. Photos of the new
armory
systems appeared in the Chinese segment of the Internet Weibo.
According to the American magazine The Drive, the new artillery mount has already passed three stages of testing. According to the photographs, the installation was fired in January, March and April this year. No details of the tests, as well as official reports on this topic from the Chinese developers have been received. There is still no information about the caliber and rate of fire of the system, as well as at what stage the developers are - a prototype, a prototype, or already ready for mass production.
According to images posted on the Internet, the new installation is a Gatling cannon with 20 barrels. The design is consistent with other artillery systems used on ships of the PLA Navy.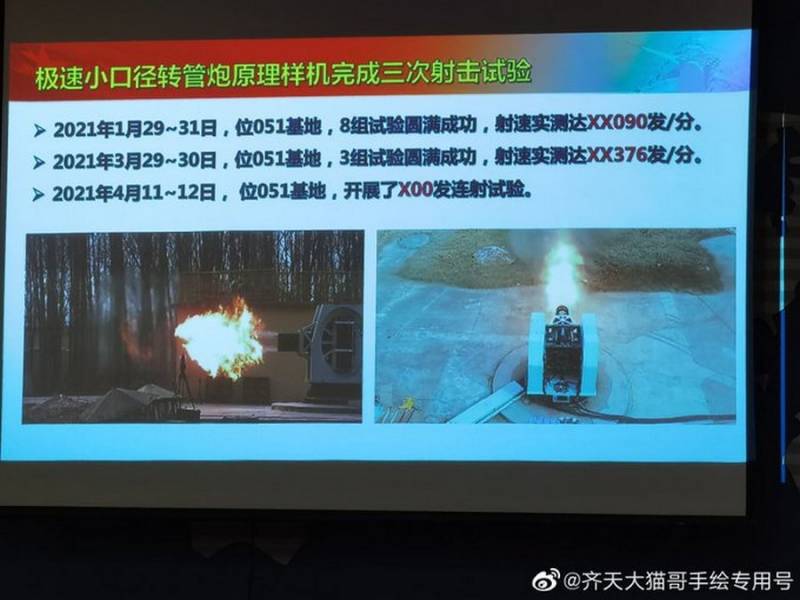 It is noted that the PLA Navy has two similar artillery systems of its own design, but both have a smaller number of barrels. Thus, the Type 730 artillery complex has seven barrels of 30 mm caliber, and the Type 1130 - 11 barrels of the same caliber. It is possible that the new installation has a caliber of 30 mm.
It is also noted that the new installation uses two barrels at once when fired. Judging by the photo, the shot is fired by the barrel located at the highest point and the barrel located below. Thus, two points are fired at once, and the rate of fire is doubled.
Note that China is rapidly building ships for the PLA Navy, so the need for artillery systems capable of shooting down a missile on approach to the ship will only increase.