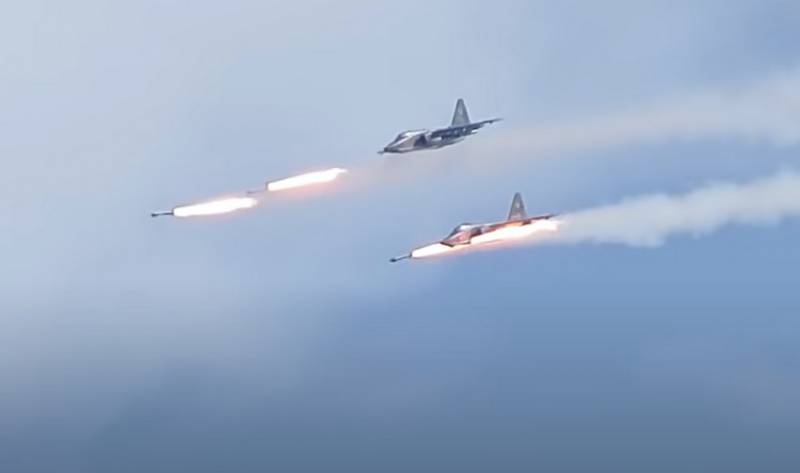 Work on the creation of a new high-precision
aviation
122-mm missiles "Monolith" entered the stage of prototyping. This was told by the executive director of Tekhmash Alexander Kochkin.
According to him, today the development of "Monolith" is at the stage of preliminary design and bench testing of models. Moreover, all work is carried out on an initiative basis. A substantive conversation with the Ministry of Defense about the financing of the project and the timing of the development of the rocket will be conducted after receiving positive test results, reports
RIA News
.
Kochkin stressed that it is too early to talk about the state tests of the Monolith.
The development of the 122-mm Monolith air-to-ground guided missile became known back in 2019. The development of a new ammunition began within the framework of the project for the creation of the S-80FP "Armor-piercer" rocket of 80 mm caliber. It is planned that in the future, "Monolith" will replace the unguided 13-mm S-122 missile, developed back in the 70s of the last century and modernized more than once.
In the same 2019, Kochkin promised the appearance of a prototype of a new rocket no earlier than 2021-2022, stating that the technical parameters of the rocket are being coordinated with the Ministry of Defense, but the work is being carried out on an initiative basis.
The characteristics of the new missile are not disclosed, according to the developers, it will be highly accurate with the possibility of adjustments in the final section of the trajectory.