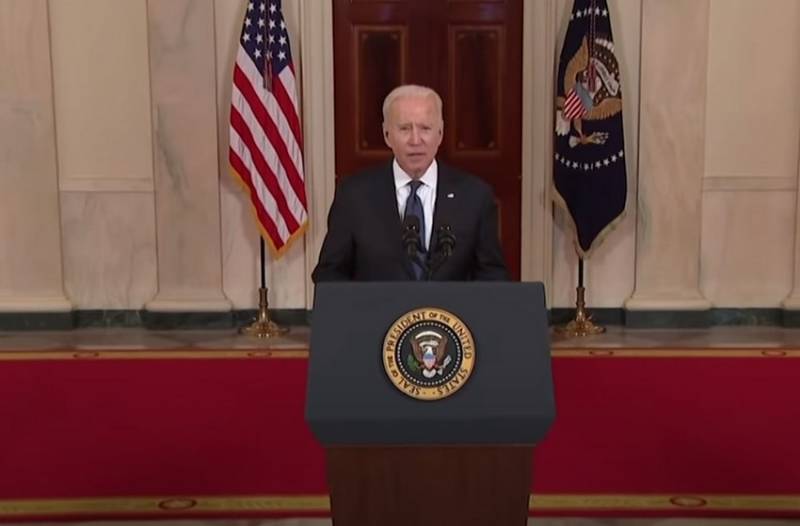 American President Joe Biden announced his readiness for a personal meeting with North Korean leader Kim Jong-un, but only on certain conditions.
South Korean President Moon Jae-in visited the White House. At the meeting with Biden, of course, the issue of North Korea was raised and the American leader expressed his intention to meet with Kim Jong-un, but only on American terms.
Biden even called these conditions, saying that the meeting would take place only if the conversation at it was about the nuclear disarmament of North Korea and the North Korean leader agreed to discuss it.
If he makes a commitment for me to meet with him, if there is a commitment that we meet. This commitment should be that there is a discussion of its nuclear arsenal
Biden said.
At the same time, the American president stressed that he would not follow the path of Trump, who was "friends" with the leader of the DPRK and promised him international recognition in exchange for disarmament. However, today the White House has no understanding at all of how and what to talk with North Korea in order to try to "disarm" it.
In early spring this year, Biden refused to date Kim Jong Un. The reason for this was not named in the White House, but Jen Psaki, who holds the post of press secretary, explained that the American president's approach to the problems of North Korea would be "completely different." Also, according to her, Biden "does not intend to negotiate." However, before that, the US President himself promised to "deal with North Korea."