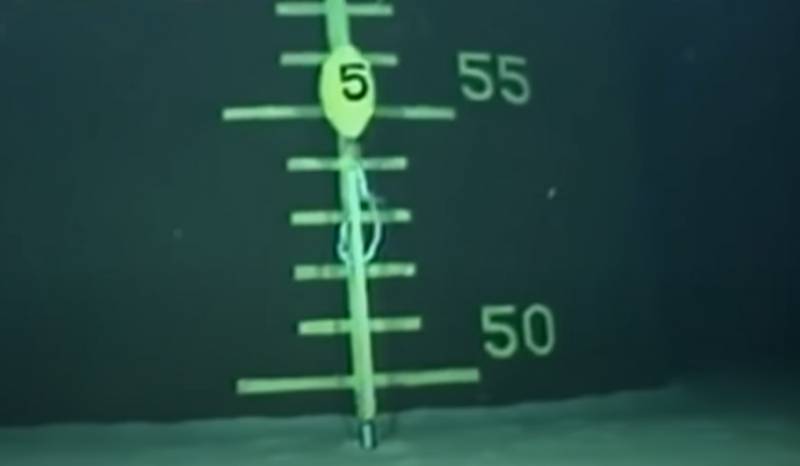 It became known that Russian specialists have started geological exploration in the Sea of ​​Azov to study the volumes of fresh water and its quality under its seabed. It is reported about the beginning of the process of drilling special wells through which samples will be taken.
This work is carried out to assess the possibilities for providing fresh water to the Crimean peninsula. Recall that the situation with water in Crimea continues to remain very tense (especially in the summer) in connection with the actions of the Ukrainian authorities, who several years ago ordered to block the North Crimean Canal. To try to explain their actions, which have all the signs of activities aimed at artificially creating a humanitarian catastrophe, Kiev announced that the water supply had been cut off "due to the fact that Russia provides its military facilities in Crimea with it."
Today it is known that a special vessel is conducting research drilling in the Sea of ​​Azov.
According to the latest data, drilling will be completed within the next few days, after which Russian specialists will analyze the fresh water available, according to some sources, under the Sea of ​​Azov. The parameters of water reserves will also be studied.
The results will be presented in early July this year.
This work is extremely important for the Crimeans and residents of Sevastopol, for the industry of these Russian regions (including agriculture), as well as for the millions of tourists who visit the Crimean peninsula every year. Experts predict that in 2021 Crimea can receive the maximum number of tourists in recent years. At the moment, the peninsula is provided with water resources, but the growth of industrial and tourist activity requires an increase in the volume of water to supply Crimea and Sevastopol in the near future.
We will remind that earlier in Ukraine it was almost constantly stated that "Russia can start a war against Kiev for water for the Crimea." Now separately taken Ukrainian experts declare that "there are no fresh water reserves under the bottom of the Sea of ​​Azov". The same experts several years ago argued that "it is impossible to build a bridge across the Kerch Strait."
For reference: the Azov Sea has an average depth of about 7,5 m, the greatest depth is 13,5 m. It is assumed that the water horizon is at a depth of several tens of meters under the bottom of this sea in various parts of its water area.