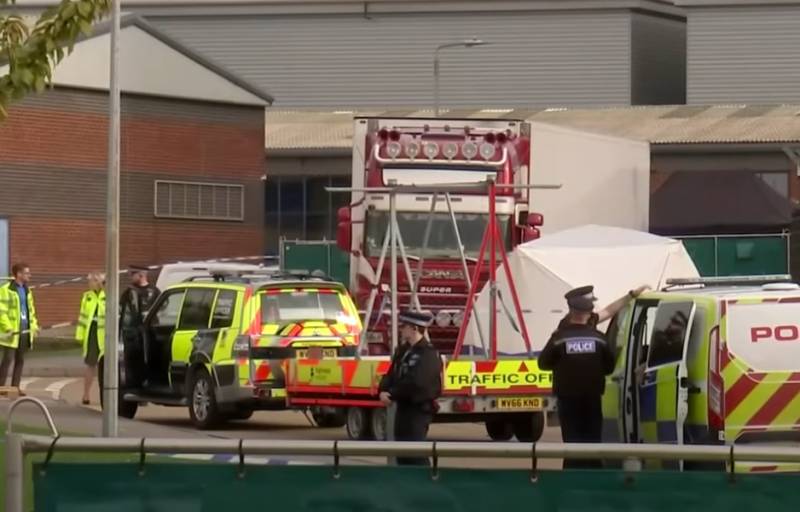 In the British county of Hampshire, the military set up a 50-meter cordon and evacuated frightened residents from their homes. This was due to the fact that 51-year-old Mark Williams, who is fond of searching for objects with a metal detector, found a German incendiary bomb in the ground near his brother's house.
British newspaper Daily Mail writes about it.
The Briton brought home to his brother and tried to sell this operational World War II bomb via the Internet. He didn't think of anything better than writing an ad on Ebay asking him to buy a "used German incendiary bomb" for £ 15.
This ad was drawn to the attention of 46-year-old collector Ralph Sherwin, a member of the Militaria club. Understanding the ammunition, he immediately determined from the photograph that the bomb had not been deactivated and could be dangerous. Therefore, he contacted the advertiser to warn him. When Sherwin realized that Williams did not delete his proposal, ignoring his signal, he immediately went to the police.
Policemen, medics, firefighters and the military arrived at the house of the "seeker". The army evacuated neighbors and set up a cordon. After that, the sappers delivered the bomb to a remote location and conducted a controlled detonation of the ammunition.
The police detained Williams, but soon released him without filing any charges.
During World War II, Luftwaffe aircraft dropped millions of 1kg incendiary bombs on Britain. Their cylindrical bodies were made of magnesium alloy and filled with an incendiary compound called thermite. When hitting the surface, the needle fell into a small capsule, which ignited the termite, and then the body itself, generating enough heat to melt the steel.