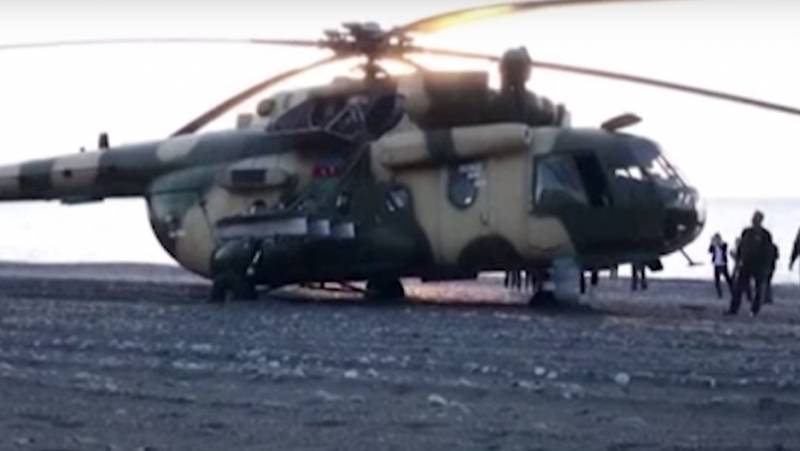 The Mi-17 helicopter, which is part of the Azerbaijani Air Force, made an emergency landing on May 21. A rotorcraft flying as part of a military exercise landed on a beach in the coastal region of the Turkish city of Giresun.
The incident was caught on an amateur video. As reported by Azeridefence, there were six servicemen on board, none of them was injured, repair work is currently underway:
According to preliminary information, the helicopter made an emergency landing due to a technical malfunction of the engine.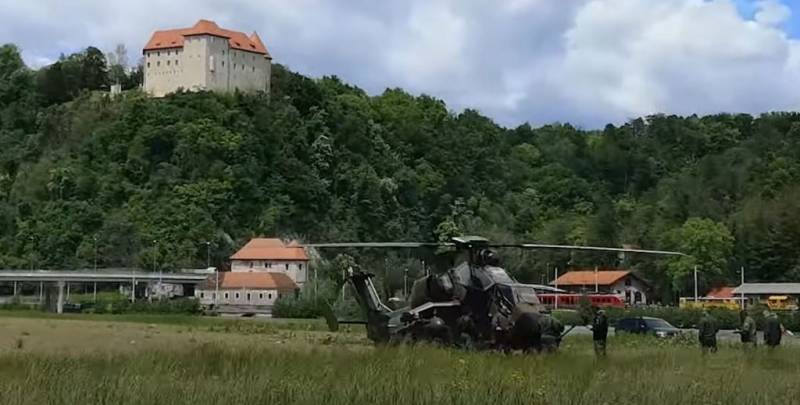 A day earlier, a Spanish army rotorcraft Eurocopter Tiger made an emergency landing after colliding with a power line. She was taking part in the military exercise Adriatic Strike 2021 in Slovenia when the incident happened. The helicopter landed in a meadow near the Reichenburg castle in Brestovice. No harm done. In some cities, the electricity was cut for a short time.
There was a collision with a power line, despite strong vibration, the pilot successfully made an emergency landing. Both the pilot and the co-pilot were not injured, but material damage was caused
- explained the Slovenian military.
The crew was most likely rescued by "scissors" - the helicopter is equipped with special equipment, which, in the event of a collision, cuts the dangerous wire, but the fuselage can be seriously damaged
- noted in the Fighter Jets World edition.